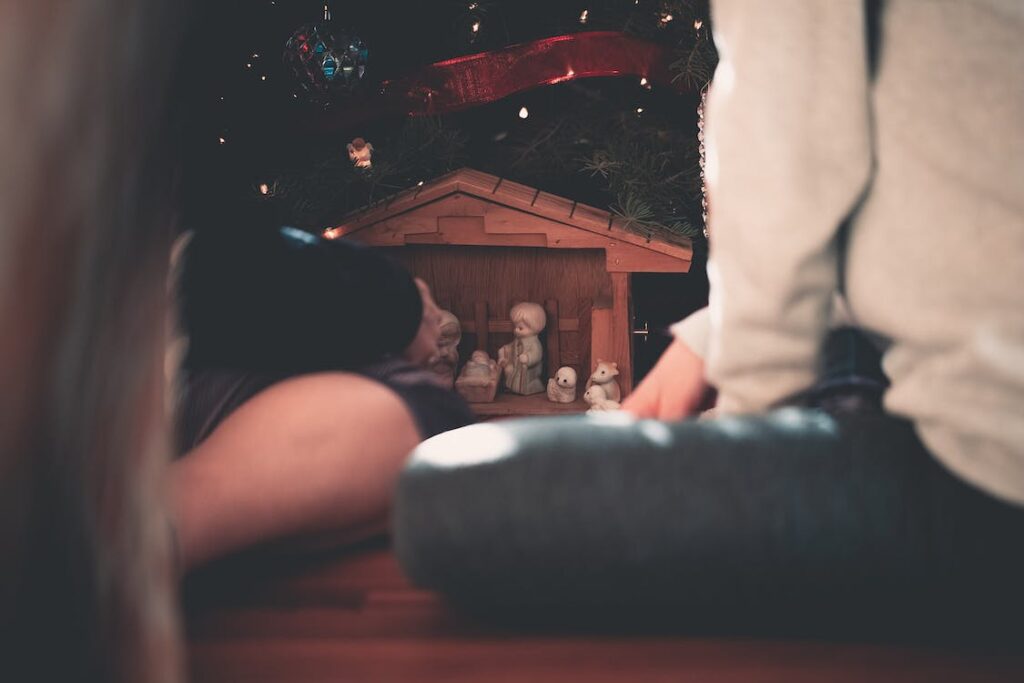 God wants our faith
Have you thought about Christmas like this?
God wants faith from us; God expects faith from us!
We may not have an angelic visitation, but we have a Biblical revelation – we have the Word of God right here at our fingertips … the Words of God, the will of God, are always available!
God is so real, He loves our devotion to Him!
But the story of God's glory in the lives of His people continues, for God is up to something.
And when God is up to something, He works on many fronts at once using many people to accomplish His will and whim!
In Nazareth, the Virgin Mary
Luke 1.26-56
Christmas shows us God is on the move in History!
He is looking for men and women who, by their track record, prove their devotion and obedience to Him.
As the promise of the coming Savior of Humanity unfolds, we see six months have passed since the angel met up with Zach.
Turn to Luke 1:26–34 and follow with me …
26Now in the sixth month the angel Gabriel was sent by God to a city of Galilee named Nazareth,
27to a virgin betrothed to a man whose name was Joseph, of the house of David. The virgin's name was Mary.
28And having come in, the angel said to her, "Rejoice, highly favored one, the Lord is with you; blessed are you among women!"
29But when she saw him, she was troubled at his saying, and considered what manner of greeting this was.
30Then the angel said to her, "Do not be afraid, Mary, for you have found favor with God.
31And behold, you will conceive in your womb and bring forth a Son, and shall call His name Jesus.
32He will be great, and will be called the Son of the Highest; and the Lord God will give Him the throne of His father David.
33And He will reign over the house of Jacob forever, and of His kingdom there will be no end."
34Then Mary said to the angel, "How can this be, since I do not know a man?"
Gabriel, the angel, comes to Mary, calling her highly favored and blessed.
As he continues to reveal God's plan to send His Son to the world THROUGH her, she considers the impossibility of such an event.
While she could understand that God could use anyone, she also knows that its physically impossible for her to have a child, since she is a virgin.
Note again her question,
34Then Mary said to the angel, "How can this be, since I do not know a man?"