Eagles In Leadership is a global consulting, training ministry targeted to the next generation. Developing young eagles is our passion as we "Encourage Achievement in Godly Leaders by Emphasizing Servanthood."
Eagles in Leadership enhances your God-given "eagle" qualities in servant-leadership.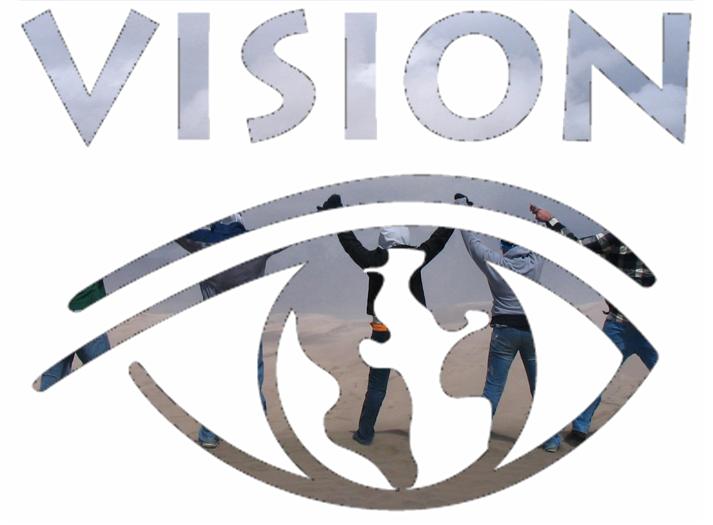 Vision (Where We Are Going)
Our vision is to Encourage Achievement in Godly Leaders by Emphasizing Servanthood (EAGLES). We desire to be a mentor and coach to people around the world who desire to soar as the "Eagle" God desires them to be. We want to communicate the vision and heart of God, from the Word of God, so as to encourage the men and women of God to respond and grow in love with God and live their life for Him. We aim to develop men and women into Christ-like leaders who can shepherd, train, and encourage the flock of God. Evaluating, developing, managing, coordinating, designing and implementing programs are some of the skills we seek to develop. Leadership training, problem-solving, encouraging and strengthening individuals and families are priorities in our ministry.
Core Values (What's Important to Us)

Out of our urban experiences with Hispanics in East LA, Haitians and Jamaicans in Miami, and Asians here in LA County, Eagles In Leadership has committed to 7 core values:
Biblical authority – We truly believe ministry, to be effective, must be Biblical in its theology and its methodology.
Urban contextuality – Those who influence the next generation of the Church will be those who speak city, breathe city and bleed city from their DNA.
Multi-ethnic, multi-generational ministry – We focus on "every tribe and language and people and nation. " (Revelation 5:9, ESV)
Missional priority – We seek to put the mission we have been given first – we didn't need to write a new one.
Supra-cultural tenacity – We teach and train so that the lesson works whether we are in Los Angeles or in Lagos.
Servant leadership authenticity – Followership is at the heart of all our "leadership" – the towel and the basin are our highest models for ministry.
Communicative clarity – We aren't trying to impress academicians – we simply want to work with people whose mother tongue may not be English and don't have time to cipher through our training materials.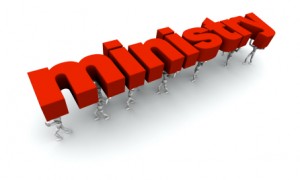 Ministry (What We Do)
We develop reproducing disciples of Jesus Christ: We have a deep commitment to develop men and women who are growing in their personal walk with Jesus Christ; an ability to develop a team of disciplers who in turn will "take on the responsibility" of discipling others in the local church; an ability to inspire those disciples to a deeper commitment to the elements of the intimate life with Christ, namely daily reading of God's Word and prayer, commitment to small groups, Biblical stewardship and lifestyle evangelism.
We reproduce elder-level leaders and above for Jesus Christ: We have a passionate commitment to provide mentoring and training for leaders of the local church to maximize their God-giftedness; an enthusiastic willingness to tailor-make training trips available to conferences, missions and service projects, and on-site Biblical tours in an effort to capture the heart, mind and imagination of each leader so that God can reveal His will and work to each leader.
We train and launch workers into full-time service for Jesus Christ: We have the skills and abilities to develop these reproducing disciples and growing leaders into fully-qualified, full-time Christian workers; an ability to develop people into a Christ-like maturity with an emphasis on leadership skills; a desire to provide "on-the-job" training in the local church that could also involve "internship" level opportunities; an ability to secure staff and resources to accomplish this passion; and an ability to cast the vision and draw the commitment necessary to make this passion a reality.
We develop and strengthen people of color by mentoring and training lay leaders and pastors both locally and globally: It is our desire to bring tools, resources, and training to people of all nationalities in leadership so that they may reach the ever-burgeoning ethnic populations in our country, as well as across the globe (Matthew 28:19-20). It is, and has been for decades, our prayer to be a part of the fulfillment of Psalm 2:8.
We create and develop tools to make spiritual life easier and more accessible: We have the ability to take complicated truth and make it "user-friendly" in such a way that people grow; a desire to see all levels of spiritual followers growing with easy to use, take-home tools; an ability to develop simple tools to grow the spiritual and leadership life of members of the body.
Dr. Matthew Lee Smith
Executive Director
Eagles In Leadership is led by Dr. Matthew Lee Smith, Ph.D. Dr. Smith (Doc) was born in Wisconsin. He was unaware of his need for Jesus Christ as personal savior until high school. As a sophomore, his history teacher shared The Four Spiritual Laws with him. There in that teacher's office, Doc prayed to receive Jesus Christ as Savior and put Christ on the Throne of his life as Lord.
Changes happened to Doc quickly. Soon his high school Spanish teacher, asked him to help begin a teen Bible study. Soon 40-50 teens met for study weekly. At his teacher's church, Pastor Myron Higby challenged him to consider full-time Christian service. After a trip to the Moody Bible Institute of Chicago, Illinois and Trinity College in Deerfield, Illinois, he began to pray over God's will for his life. God called him to Moody and Trinity. It was at Moody that Matthew surrendered to the call of God for ministry in a chapel service.
Marrying the joy of his eyes, Melodee Joy, the new couple moved to Southern California where he served as a volunteer youth pastor, as a part-time youth pastor and as a missionary pastor where they served for many years.
Melodee was promoted to Glory on November 11, 2017 after a battle with cancer, where she received her reward for a life and ministry well lived. Before she left for Heaven she commanded Doc: "You will get maried again!"
Before the Lord, Doc poured out his grief and his surrender on a daily basis. Seeking God's will for the "rest of his life" he asked God, "What do you want me to do with the rest of my life? It's ALL yours! NO reservations. Whatever. Wherever. Whenever. You own ALL of me!"
God started with three goals: 1) Write books! 2) Travel! 3) Find a wife! Asking God a very similar question to each life goal, Doc asked, "What books do you want me to write? Where do you want me to travel to? Whom do you want me to marry?
God gave Doc a list of books he's working on right now! Global and national trips have ensured as God has led. And God gave Doc a description of the woman he was to marry (Kate)! As Doc poured his heart out to God each aand and opened God's Word, the description turned into what he called, "The List!"
From Los Angeles to Manila to the West, across the USA, to Israel, India, and finally to Uganda – Doc searched for God's will for his life partner. In the timing of God, he supernaturally led Doc to Kate … in Kampala, Uganda! You'll have to ask Him the story of their supernatural connection and courtship! As God began to move earnestly in 2019 towards His will, Doc flew to Uganda for ministry and to propose to Kate! She accepted!
In speaking of Kate recently, Doc said:
Faith is evident … Period. It is that simple!

But when faith grows great, it's like a flood over all in its presence!
• Faith chooses to believe when there is no visible reason to believe … As Kate has done for years in prayer waiting for her husband to find her!
• Faith acts without natural reasons … As Kate has done time and again by choosing a life of Holiness when those around her chose lives of immorality!
• Faith speaks what can't be seen … As Kate speaks about God's expansion, mission, and victory as she prays and when she talks about our future!
• Faith steps forward when resources and plans don't exist … As Kate did recently with a wedding in the church and brought everything to fruition beautifully!
• Faith knows when God's speaking … When others can't hear His voice because of fear and timidity, Kate stands and boldly proclaims His words and rallies others to follow God's leading!
The wedding was in Kampala, Uganda on August 10, 2019, just 8 days after Doc's birthday and 2 days after Kate's!
Doc has pastored churches in California, Iowa, and Florida. These opportunities allowed him to expand God's Kingdom and reach out with mission teams throughout the United States, Mexico, France and Israel. He has served as adjunct faculty for California Pacific School of Theology, California Baptist University in the School of Christian Ministries,   Colorado Christian University, Bible Believers Christian College and Seminary, the University of South Los Angeles (formerly Life University) and currently is on the staff at Emmanuel Bible College and Seminary.
Doc's habit of reading the Bible and prayer has been a source of great strength and understanding when it comes to leadership development. He reads the Bible at least once per year cover to cover. He enjoys an intimate, spiritual walk with God, enjoying hundreds of answers to prayer every quarter, and hundreds of new insights monthly from God's Word (having read it cover-to-cover some 45 times since 1993). It is his habit to label and file each insight topically for future retrieval for messages. He is currently writing several books from his topics observations of the Bible that are a direct result of God's intimate work during his devotional time …
Smith's Topical Observations from the Modern English Version – An index of observations (arranged both topically and by Bible book and chapter) from Genesis to Revelation from the MEV. 
Smith's Topical Observations from the Christian Standard Bible – An index of observations (arranged both topically and by Bible book and chapter) from Genesis to Revelation from the CSB. 
Smith's Topical Observations from the English Standard Version – An index of observations (arranged both topically and by Bible book and chapter) from Genesis to Revelation from the ESV. 
Smith's Topical Observations from the New Living Translation – An index of observations (arranged both topically and by Bible book and chapter) from Genesis to Revelation from the NLT. 
Books by Doc
Two Daily Devotionals:
In His Image, dedicated to the truth that God created you to love you covering the entire Bible.
In His Presence, which explores the invitation that God welcomes you into His presence with joy and pleasure. This devotional covers every verse in the Psalms.
Two Daily Devotional Tools:
The Word in Worship Daily Devotional Journal, combines a Personal Prayer Journal and a Bible Highlights Reading Log to help organize and encourage you to enter into God's presence daily. The
Personal Prayer Journal, features eight major sections: Each day we pray for the urgent things in our lives. Then, organizing our prayer needs into a daily log allows us to intercede for things like personal and family needs, friends both inside and outside the church, church leaders, missionaries and political leaders. 
Two books on Evangelism and Discipleship:
Growing Missional Leaders provides Biblical strategies to reach your world for Christ. It is an excellent small group resource.  
Gathering Missional Leaders explores the elements necessary to build the habitat that will attract a strong and vibrant coalition of men and women who want to reach their world in their generation! With that in mind, this book is set up as a guided study.
One Book on Grief
Entering Into Death's Shadow Valley – A journey through grief and grieving from Doc's experience losing his wife, Melodee, to cancer. This book shares the common pitfalls, struggles, hopes and new life that is possible through the Valley of Shadow of Death.
Books Dr. Smith is currently working on:
Your Travel Guide to the Old Testament – A beginners guide to the Old Testament.
Your Travel Guide to the New Testament – A beginners guide to the New Testament.
Praying Wisdom Into Our Sons – A monthly prayer guide for parents and guardians from the book of Proverbs.
1st Steps Discipleship – A book to help New Believers in their 1st days in the faith to become a true follower of King Jesus.
Books Dr. Smith has consulted on: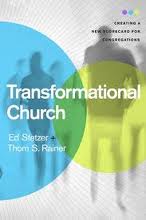 Transformational Church: Creating a New Scorecard for Congregations by Thom Rainer, Ed Stetzer and John Lescault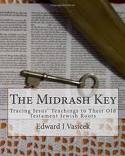 The Midrash Key: Pinpointing the Old Testament Texts from Which Jesus Preached by Mr. Edward J Vasicek
You can follow Doc on …
Twitter: drmattphd
Facebook: Matthew Lee Smith
Instagram: eaglesinleadership
His Website: https://www.eaglesinleadership.org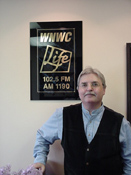 Mike Powers
Executive Vice President of Media
Mike has 20 years experience in broadcasting. A 3-year stint as a sports broadcaster (professional Baseball on radio and football on TV) brought Mike to the call God had on his life. Even though Mike enjoyed sports greatly, an ongoing, deeper relationship with God caused Mike to use his talents for ministry. In 1987, Mike joined the team at Life 102.5 in Madison Wisconsin. First as a part time announcer, later an afternoon news anchor, then in June of 2003, Mike became host of the Afternoon program. Each weekday afternoon between 3:00 & 6:00 PM (Central Time) you will hear a mix of positive music, a little humor, experiences from Mike's life and a desire to celebrate life with his listeners. Mike feels like this is the place where God can best use his talents and abilities.
You can listen to Mike live on Life 102.5 and click the "LISTEN ONLINE FM" button between 3:00 and 6:00 PM, Monday – Friday (Central Time). Mike still keeps his hand in the sports world by doing local television during football season. He gets an even bigger kick (as a former football place-kicker) as host of local sports ministry events. He has worked with the local "Athletes in Action" & Fellowship of Christian Athletes" ministry projects over the last twelve years.
Over the years Mike has worked with Eagles In Leadership on a variety of projects, including NFL Super Bowl outreach and Leadership Development training seminars. Mike recently accepted the post of Executive Vice President of Media in an effort to magnify and multiply the effects of Eagles In Leadership ministries. Mike resides in Sun Prairie, Wisconsin and is an active part of his church home at Northside Christian Assembly in Madison. He ministers to a variety of local churches and men's groups.
Ofel Ladines
Church and Pastor Connections Administrative Assistant – USA and the Philippines
Ofel has a heart for pastors and churches and brings seasoned and trusted experience to Eagles In Leadership. She has practiced her profession with general office skills and passion because she truly feels she is called to Christian service. Ofel is always willing to go above and beyond in every task given. She specializes in information management, organizational facilitation, program coordination, offering support to pastors and leaders in church administrative functions and logistics. You will enjoy her passion and her skill for Jesus as she brings Eagles In Leadership to your church or organization.
Evelyn Anyokorit
National Coordinator – Kenya
Evelyn is an articulate person with a natural flair for communication. She is committed to living life with purpose and passion. She has a heart for God and loves encouraging people to live a life devoted to Christ.
Evelyn is creative with strong relational skills from wider Christian spheres; denominationally and interdenominationally. She brings a wealth of experience from working with people from diverse cultural backgrounds.
Her ability to listen, prioritize, coordinate, organize, and plan makes her instrumental to the mission and vision of Eagles in Leadership in Kenya.
Catherine Akello
National Coordinator – Uganda
Kate is an incredible woman of faith who prays passionately for God's will to be done on Earth as it is in Heaven. She is a tireless servant of the Lord, working for Teen Challenge – Uganda full time where she is the Outreach Director for Teen Challenge Uganda and was previously the Women's Director. She does street outreach to the lowest and abandoned, the homeless, prostitutes, and the throwaways of society.
She is tireless in Church ministry. As the worship leader at her church in Kampala, she also serves in a variety of ministries as well, including Sunday School for children and as the wedding coordinator. She also attends fellowships, does counseling, and serves wherever God leads her.
Bringing her incredible compassion, her gift of mercy, and her skills in administration to bear, Kate allows Eagles In Leadership to expand throughout the country of Uganda and provide the technical and spiritual resources to bear to enhance the growing revival in the country.
Carol Edwards Evans
Graphics Design Assistant
Carol's motto, "Ministry always comes first," flows from her commitment to Matthew 6:33. With a heart for the Lord and a desire to serve Him, her service to her local church and pastor resound with the evidence of a servant. As the personal assistant to her pastor, Carol helps coordinates the business of her local church as well as serving as media coordinator. Her sensitivity and compassion for others reverberate through all that she does. She personifies the mission of Eagles In Leadership: To "Encourage Achievement in Godly Leaders by Emphasizing Servanthood." She is also on the Board of Directors.
Gia Aguilar
Editor in Residence
Gia's passion for God is real and visceral. As a former student of Doc's at Colorado Christian University, it was obvious from the first week that her attention to detail and her passion to learn drove to her excel. "My relationship with God has proven to be the one relationship in my life that I know I can always count on. He is my Rock and my Salvation. He has given me the strength and courage I needed to persevere and build a new life in His glory!" We are thrilled to have Gia with her empathy, compassion, and care on our Global Team at Eagles In Leadership! She is also on the Board of Directors.
Tabitha Grace Challis
Social Media Director & Webmaster
Ever since she was small, Tabitha enjoyed writing. While at Moody Bible Institute she discovered her God-given talents in producing,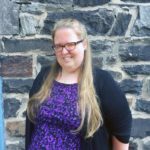 Audio/Video, web design and graphics — she uses all of these talents for Eagles in Leadership and hopes that her gifts can be used to help encourage others. As an avid podcaster she's also the Executive Producer of her own Podcast Network: Between the Lines Studios. You can check our her online business on Facebook at: facebook.com/letsbemoresocial.
If you would like to donate to the mission of Eagles in Leadership, use the button below …
Your gift is tax deductible in the United States, as Eagles in Leadership is a registered 501c3 non-profit corporation.