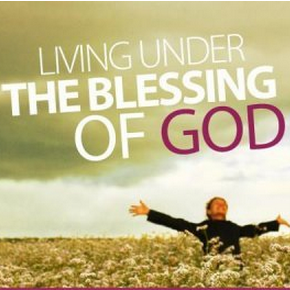 Each day, as I open God's Word, He brings so much CHANGE and BLESSING into my life!
I'm Dr. Matthew Lee Smith and I want to share some Hope For Today about how God gives us SO MANY OF HIS BLESSINGS!
If we want to change our confusion into understanding and our feelings of condemnation into actual blessings from God, then we need to
Repeatedly LOOK DEEPLY into God's Word (3.18)
This is why I encourage you read God's Word cover-to-cover with me each year! I have experienced SO MANY blessings – financial, emotional, social, spiritual, physical – 53 pounds lost since August 2015, vocational and the list goes on and on!
You can jump in with us tomorrow by downloading the reading schedule today from our website and start reading with people all over the world … why would we read the Bible every day?
Paul says …
"But we all, with unveiled face, beholding as in a mirror the glory of the Lord, are being transformed into the same image from glory to glory, just as by the Spirit of the Lord." (2 Corinthians 3:18, NKJV)
Of course, the image he speaks of here is the Image of our Lord, Jesus Christ! You see, as we pick up our Bible each day, having left the old life where OUR desires were first, God sends us …
His mercy – to help in our times of need; He is our rescuer!
His light – in the midst of the darkness we find ourselves trapped in; He is our deliverer!
His knowledge – of His will and whim for our lives today; He is our guide and companion!
Perhaps today you realize you want to follow Jesus and enjoy the blessings He gives to those who look deeply into His words daily … you can get that freedom by saying these words to Jesus Christ …
"Forgive me for my for not following You and applying Your words to my life and purpose. Forgive me for living my own life. Free me from the slavery of my sin. I am choosing to be totally committed to following You. Lead me as I listen to You."
If you said those words and meant them, Jesus has forgiven you. Now comes the proof of what you said … following Him! Just like you would never want your loved one to betray you, so Jesus never wants you to betray him for another. So, get in a good, Bible-teaching church this week. And check out our resources to help you grow found on our website!
Hope For Today is a part of the ministry of Eagles In Leadership. If you would like to know more about the hope God gives and His abundant life through Jesus Christ, I would invite you to check out our website: Eagles In Leadership . org; that's Eagles In Leadership .org.
Photo credit: http://link2power.org/wordpress/2015/03/the-deuteronomy-28-blessings/