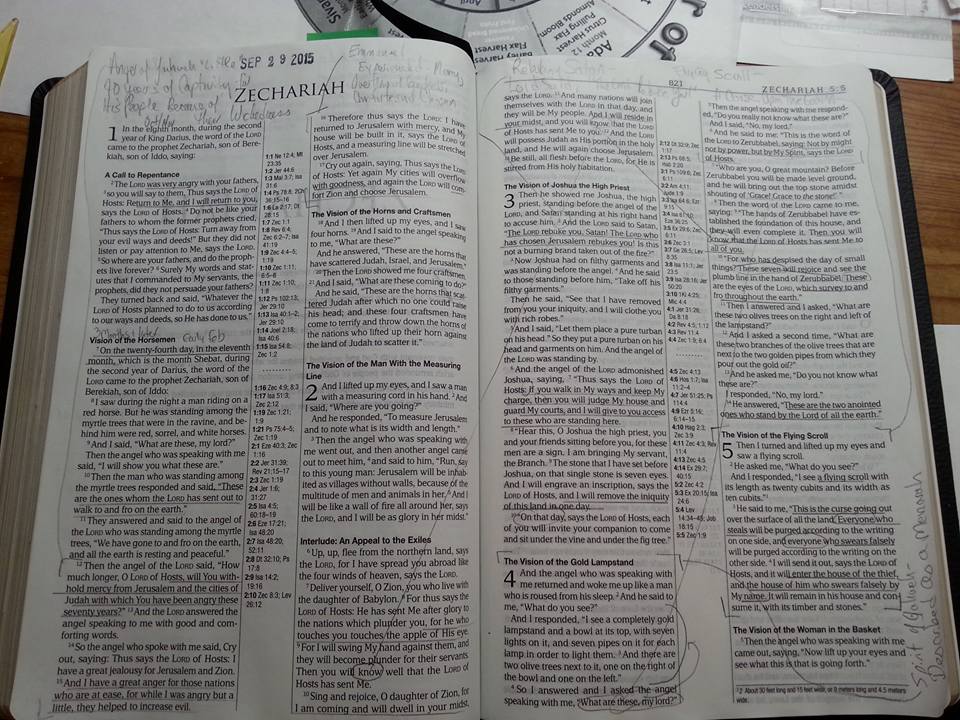 Often I'm asked questions about what I do to bring clarity to the Biblical teachings. For me, I follow a three-step process. Perhaps they will be helpful to you.
Phase One: Search and seek. This is the discipline of entering into God's Word daily to discover afresh God's wisdom, will, and whim.  In this phase, I first open God's Word daily, read, observe, and question what I am learning as to its "first world" impact and implications. ("First world" here means the world it originally was brought to first, the context of the text if you will.) Understanding these thoughts of God from the context of their setting, the impact upon their original recipients, and the consequences of their being obeyed or disregarded will first cause me to comprehend the depth of their meaning in a much fuller manner. This is why I am reading cover-to-cover for the 39th time this year.
Phase Two: Ponder and align. This is the process of internalizing those realities into my personal life and walk. In this phase I step back from my observations and begin to think through the implications of those thoughts to my daily life and choices. How do these things align or contradict with what I am doing and being? While this process is ongoing, it is also regular and persistent. As I continue to contemplate the implications of God's directions and guidance, and I take in fresh observations on a daily basis, through the indwelling work of the Holy Spirit there is an ongoing dialogue occurring to draw me deeper and deeper into the abundant life. This step is essential to integrating a Christian worldview into my teaching. It is hard to express what I do not possess.
Phase Three: Express and mentor. This becomes the daily reality of exuding the abundance of my heart – God and His Word – as I speak, teach, train and mentor. Having a more Christian worldview daily allows me to relate the training before me to the real world scenarios around me and the reality and practicality of the Word of God to those scenarios. Bringing the heart and hope of Jesus to the men and women I interact with so they can bring the transformative power of God into the lives of others in their communities and their world is now more possible because I am more focused on both the material and the message of the Master of life.
This is what I attempt to do in order to teach Biblically. It is the process I have used for almost two decades now. I hope it is of help to you. What do you think?