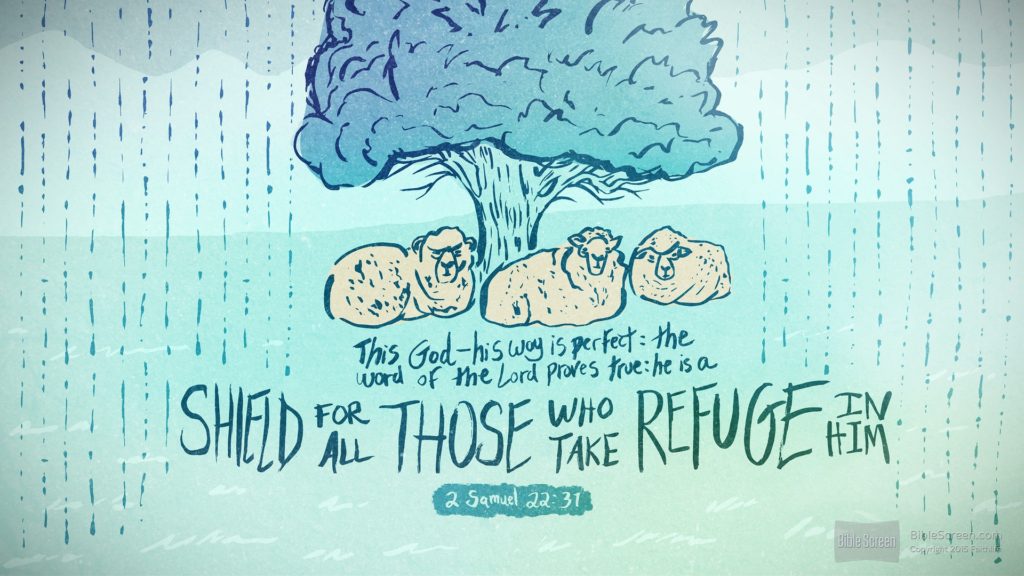 Giant problems require a team of warriors around us, especially as we grow older! David's enemies were many – and, several of them were real, bona fide, terrifying giants! Knowing how to conquer them because a vital issue as David stepped into the last half of his life!
I'm Dr. Matthew Lee Smith and I want to share some Hope For Today to remind us that God's Way Is God's Word!
Rejoicing after his adversaries were pushing up daisies, and his son was about to move his kingdom into overdrive, the King of Israel writes a song for lasting impact. One of the lyrics says, "This God—his way is perfect; the word of the Lord proves true; he is a shield for all those who take refuge in him." (2 Samuel 22:31, ESV)
Trouble abounds for the child of God who seeks the welfare of God's people. If you are trying to bring help and hope to the discouraged and distressed, you can be sure Satan will send some BIG bullies to slow you down. How do you handle them?
Do what David did! He went to the Lord, listened to His Words, made those instructions His strategy and defeated the huge, insurmountable problems of his day.
David knew that God works for those who team up to conquer evil and bring freedom to those enslaved in life. Whether you are working to free addicts of alcohol, drugs, sex, sugar or power … when you seek God's direction from God's Word and connect with God's warriors, victory is imminent. Step forward in the faith of God's Way: His Word!
Hope For Today is a part of the ministry of Eagles In Leadership. If you would like to know more about the hope God gives and His abundant life through Jesus Christ, I would invite you to check out our website: Eagles In Leadership . org; that's Eagles In Leadership .org.