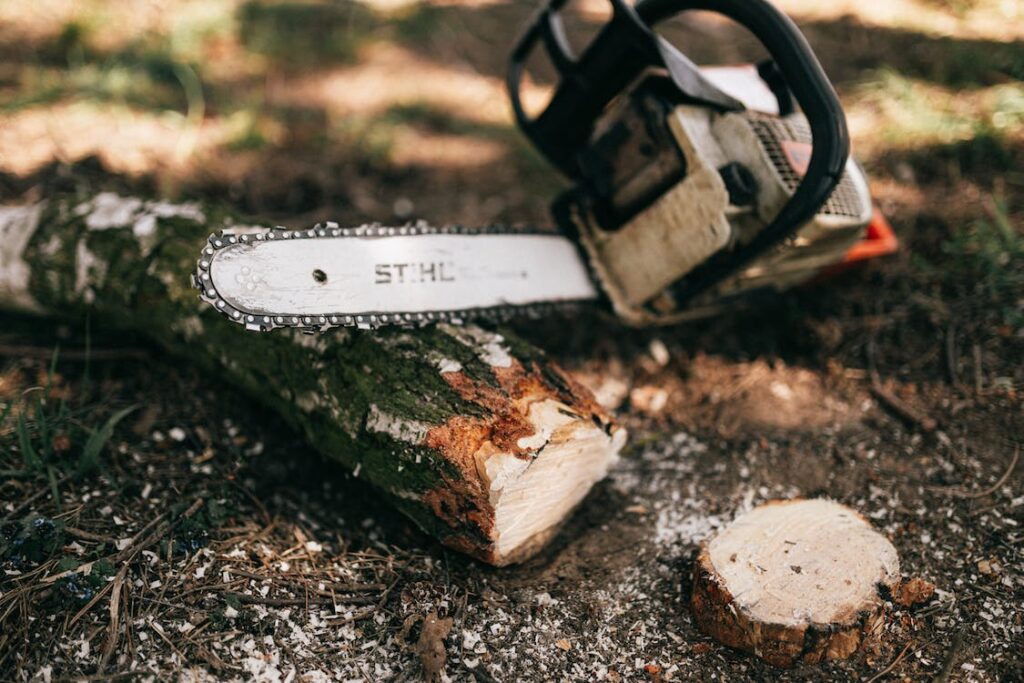 I once worked with a guy named George who, for Christmas, gave his wife, for her big gift – and I am not making this gift up – a chain saw. (As he later explained: 'Hey, we NEEDED a chain saw.') Fortunately, the saw was not operational when his wife unwrapped it. – Dave Barry
How many of you have made such a terrible mistake? We know what happened to this man, he thought about himself too much and his wife too little.
That's normal for most of humanity … after all, we are human and we think about ourselves … a lot!
And, all too often, when we think about ourselves too much, like in marriage, we pay the consequences for our failure to think of another.
But Christmas changes everything … whether we realize it or accept it. When Jesus came, He came for a simple purpose:
"I didn't come to call righteous people but sinners to change their hearts and lives."" (Luke 5:32, CEB)
Jesus actually came for you and I, people who mess up and think too much of ourselves too often!
The amazing thing about the Christ of Christmas is that Jesus came from Heaven to help us!
"The Father sent his Son to be the Savior of the world." (1 John 4:14, NLT)
And since Jesus came from heaven to help us, and He is God's Son, we understand that He is also
"King of all kings and Lord of all lords."  (Revelation 19:16, NLT) 
In other words, He's the boss, and we are not! Which is a good thing, considering how often our selfishness gets us in trouble!
As a result, His coming to Earth changes everything! 
Agendas – we all have them and, if we are bluntly honest, we all work from our own most of the time. But when Jesus comes into our lives, He changes our focus; He breathes life into our schedules!
In this very intimate message, I want to show you how the revealing of God's presence changes everything in our lives.
Join us as we notice that Christmas, the coming of Jesus, the Christ, refocuses our lives, provides purpose to our existence and births hope in our hearts!
In Jerusalem, the Priest Zechariah
Luke 1.5-25
God sends us six reminders at Christmas that should cause us to restructure our daily agendas!
You may be familiar with the Christmas story, but I thought that this year we would simply walk through the story, and as we do, we would be reminded of what God longs for us to remember every year and every day!
So, let's open our Bibles to Luke 1 and start this Christmas at verse 5 …
"There was in the days of Herod, the king of Judea, a certain priest named Zacharias, of the division of Abijah. His wife was of the daughters of Aaron, and her name was Elizabeth.
And they were both righteous before God, walking in all the commandments and ordinances of the Lord blameless." (Luke 1:5–6)
Can you see this older couple? Can you see their life's devotion to God?
Zach has dedicated his entire life to the work of God; it is his calling, not his job. (I can so relate to this guy!)
You can tell its his calling because of his passion to follow the words of God:
And they were both righteous before God, walking in all the commandments and ordinances of the Lord blameless." (Luke 1:5–6)
Lifestyle shows a lot about one's values!
It is evident, since God is about to visit them in a special way (you know the story, right?), that …
Christmas approves our lives with the reminder, "GOD LOVES DEVOTION" (Luke 1:5–6)