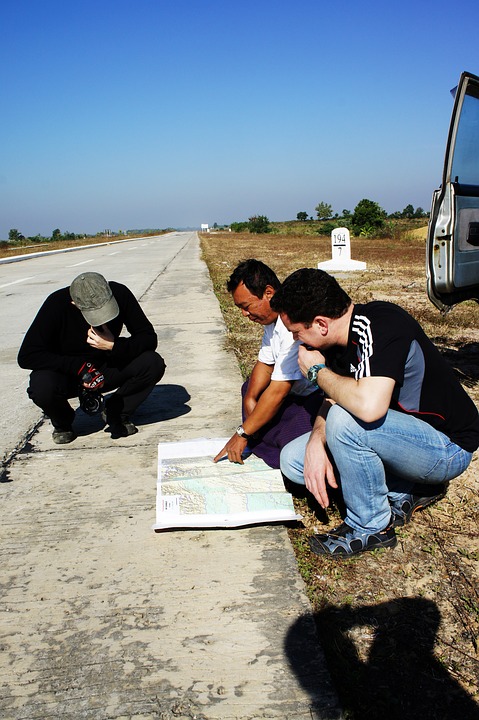 "No one has seen God at any time; the only begotten God who is in the bosom of the Father, He has explained Him." (John 1:18, NASB95)
He has explained Him. Confusion is never fun! You're at one restaurant; your friends went to the other one with the same name. You wait wondering. They are still driving. You get frustrated, they are having a good time talking and driving. You call and they don't get the problem. Then, they try to find you and go around in circles. Eventually, an hour later, lunch is ordered and everyone is starving. Confusion never yields the results we hoped for.
Have you ever asked people what God is like? Ask ten people and you will get at least ten different ideas. People seem to make God into their own image. They design God based on their desires, their hopes, and their thoughts. The trouble is, God isn't like our thoughts or desires. God is like … well, Himself!
You know how it happens when two people like each other. They begin to fill in the blanks they don't know with the hopes they have. The result is often hurt feelings and pain. It's never a good policy to assume we know things we don't know. Nowhere is this more deadly than when we pretend to know what God is like.
Disciples of Jesus use a different strategy … they choose to tell people what God says He is like. And they get their authoritative information from within the covers of their Bibles. What's even more crucial is that they check it out before they share it.
Many of us use some Smartphone app to choose a place for that lunch that we hope our friends can find. We read the reviews and choose based on the comments. However, sometimes our likes and the likes of the people who wrote the reviews are different.
Having a personal, experiential, time-tested relationship with God through Jesus Christ is what being a disciple is all about. Not only can we quote a verse or two to explain God but we can also tell others how those thoughts came to reality in our own lives once we applied them to our difficulties. Nothing rings more true than someone who's been there and done that. A disciple of Jesus has the experience of both.
Train Them Thursdays seeks to wed the Great Commission directive of Jesus with the practice He employed while on Earth. Each nugget is meant to encourage the reader with a "can-do" spirit to realize that discipleship is something each person is both capable of and empowered to accomplish. Dr. Matthew Lee Smith, Executive Director of Eagles In Leadership, writes each thought and they flow out of decades of his tried and true field-testing in multiple settings from rural to inner city. He welcomes your comments below.