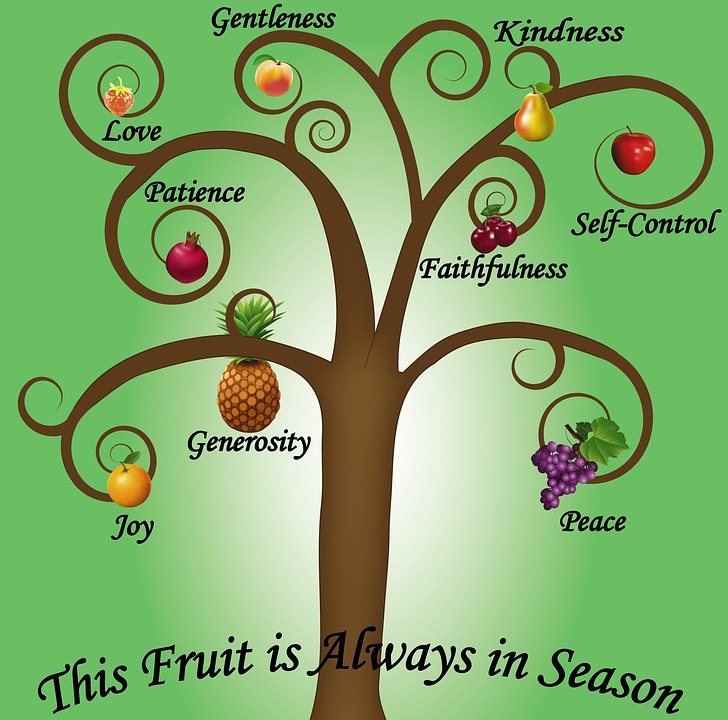 "For of His fullness we have all received, and grace upon grace."
(John 1:16, NASB95)
Grace upon grace. We all make mistakes. We all have bad days. We all get grumpy. So why is it that we are so intolerant of others when they do these very same things? Why are we judgmental, critical, and short with them? Have you noticed how many people are "cutting people out of their lives" these days?
Why do we think it is acceptable to do so? From where do such thoughts flow? Of course, they flow from within us, from our hearts. As Jesus told us, "The good man out of the good treasure of his heart brings forth what is good; and the evil man out of the evil treasure brings forth what is evil; for his mouth speaks from that which fills his heart." (Luke 6:45, NASB95, emphasis added)
But Jesus calls us to a different place, and He fills us a different fuel: Grace. Grace gives others what they don't deserve. Included in that list of "gifts" are the attitudes and actions of "love, joy, peace, patience, kindness, goodness, faithfulness, gentleness, [and] self-control." (Galatians 5:22–23, NASB95)
These all flow from a close relationship with Jesus. As John, the Gospel writer tells us, "For of His fullness we have all received." Grace abounds in the heart of the true disciple of Jesus. They drink it up like a thirsty runner on a hot day! And, like that athlete, what goes in comes out! As we take in the abundance of Jesus' grace, we find ourselves naturally sharing that grace with others.
Grace grows hearts. Grace heals wounds. Grace restores friendships. Grace overcomes obstacles. Grace is amazing! It has done so much for you. It can do so much for those you disciple. It changes the directions of lives. Grace turns hearts from destruction. When it invades, it brings hope and help in times of urgent need. Grace abounds and multiplies. Grace brings change. Grace brings life.
Think about the many things Jesus has done for you that you don't deserve. Those "gifts" are meant to be shared. Pour grace all over those you disciple and watch what God grows in the hearts and lives of the ones He died for!
Train Them Thursdays seeks to wed the Great Commission directive of Jesus with the practice He employed while on Earth. Each nugget is meant to encourage the reader with a "can-do" spirit to realize that discipleship is something each person is both capable of and empowered to accomplish. Dr. Matthew Lee Smith, Executive Director of Eagles In Leadership, writes each thought and they flow out of decades of his tried and true field-testing in multiple settings from rural to inner city. He welcomes your comments below.