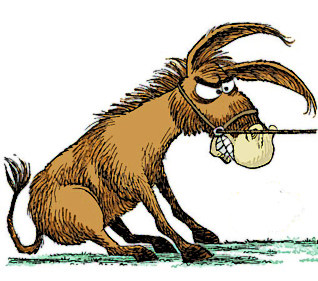 Being independent is an American attribute. However, when God calls us to depend upon Him, many of us move into "refusal mode."  We think we have a better plan, a better idea, a better way.  And that is where things take a supernatural turn … listen to Asaph explain:
"But my people did not listen to my voice; Israel did not obey me. So I gave them over to their stubborn hearts to follow their own plans." (Psalm 81:11–12, CSB)
We all have an area right now where God has been speaking to us (If you don't, you should consider your connection to Christ.) God is constantly moving us into the image of His Son (Ephesians 4).
When we choose to listen to His voice (which is found through the Holy Spirit's work through the Word of God), God works for us. We call that favor.
When we choose to ignore God's Word and the promptings of His Holy Spirit, God's supernatural power isn't stopped. According to Asaph (who has several writings in the Scriptures), God acts – He gives us over to our "stubborn hearts" with a specific goal in mind … so we can follow our own plans! Yikes!
That American independence is not such a great thing when it's formed against or without the counsel and leading of God! Repeatedly in this psalm, Asaph reminds Israel that He is THEIR God – personal, present, passionate about them. He loves them and longs for them to follow Him so He can bless and provide the abundant life He wants all His children to enjoy.
Today, I wonder. Is there something you are planning on your own, without God's help or input? If so, what should you do right now to remedy that account before you receive the harvest that comes from planting a crop of self-centered seeds?