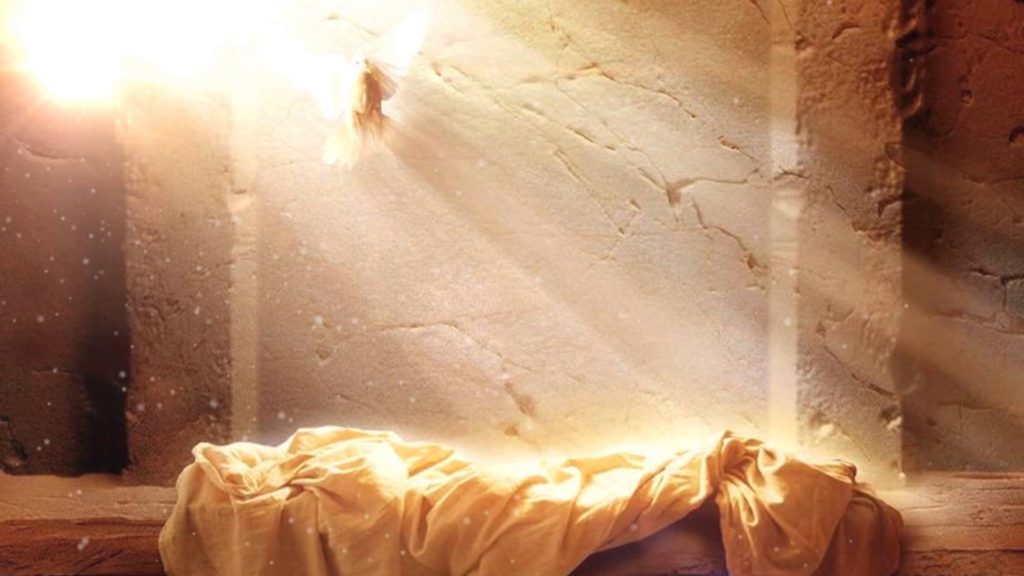 It's Easter and, if we were honest, had it not been for the resurrection of Jesus, we would most likely have never met like this.
I'm Dr. Matthew Lee Smith and I want to share some Hope For Today announcing The Tomb of Jesus is Empty!
In fact, without the resurrection of Jesus, I would most likely be a retired computer programmer, having never answered the call of Jesus to full-time ministry in that critical year when I was seeking WHICH college to go to back in the early 1970s. You see …
Jesus Christ changes lives:
Some people are transformed with hope.
Others are revulsed by their shame.
No one encounters Jesus and walks away indifferent forever!
Yet, some say His claims …
Are too bizarre – He can forgive sin and give us eternal life
Are too demanding – He calls us to follow Him as King of our lives and leader of our hearts and dreams
Are too supernatural – He is the All-Powerful, All-Knowing, All-Present One who is fully God and fully human
Yet, when the honest, open-minded person looks into the historical evidence within and outside the New Testament, they discover it …
It screams a risen Jesus!
Listen as I read the earliest Creed of the Church. Paul reminds the Corinthian Church …
"I passed on to you what was most important and what had also been passed on to me.
Christ died for our sins, just as the Scriptures said.
He was buried,
And he was raised from the dead on the third day, just as the Scriptures said.
He was seen by Peter and then by the Twelve.
After that, he was seen by more than 500 of his followers at one time, most of whom are still alive, though some have died.
Then he was seen by James and later by all the apostles.
Last of all, as though I had been born at the wrong time, I also saw him." (1 Corinthians 15:3–8, NLT)
ANYONE could have tracked these people Paul talks about down and verified if these claims were true … I mean, it had been less than 20 years! Today, we celebrate again an event that has been …
Recorded in history
Reinforced by investigation
Revered by nations
And rebelled against by many
However, if you are honest and open-minded, you will look into the historical evidence within and outside the New Testament and discover:
It establishes Jesus' claims of being God!
You see, as fully devoted followers of Jesus, we believe that it was the death of Jesus that paid the penalty of our numerous errors, failures, and rebellions – both in our past, in our present, and into our futures.
We trust that Jesus' death was the substitution for our own penalty for all those failures and that by admitting to God our specific failures and asking Him to remove the stain of our insolence and the weight of our guilt, He will do so because of the death of Jesus outside of Jerusalem almost 2,000 years ago.
Hope For Today is a part of the ministry of Eagles In Leadership. If you would like to know more about the hope God gives and His abundant life through Jesus Christ, I would invite you to check out our website: Eagles In Leadership . org; that's Eagles In Leadership .org.