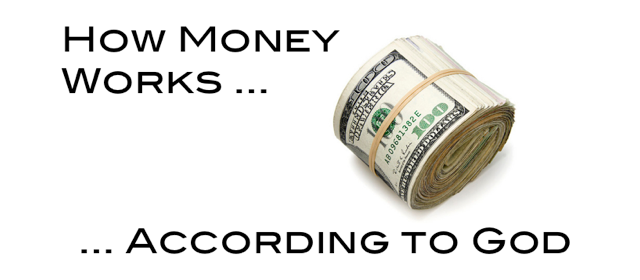 Welcome to the Transformed podcast. I'm your host Mike Powers.
Money. Just the word incites a flurry of emotions. People long for it, work hard to get it, will do many things in order to have more of it and wonder why it never satisfies their deepest needs.
In this first study, Dr. Matthew Lee Smith, Lead Pastor at Pacific Baptist Church in El Segundo, California begins a truly life-changing study on, How Money Works … According to God.  Today we look at 4 of God's purposes for money so that we might find the satisfaction we long for in this life. We will look into the life of Elijah and see how his situation is mirrored in the commands of the New Covenant over and over again.
As we open our Bibles one more time to 1 Kings 17, let's join Pastor Smith as he answers the question, Why Did God Make Money Anyway?
With that prayer of repentance, Pastor Matt launches this series, How Money Works … According to God!
If you would like to explore how to enjoy a deeper life with God, one that God is pleased with, Dr. Smith has written a daily devotional book that will help you do just that!
In His Presence is a detailed look at walking with God through life's ups and downs. Built around the premise that God welcomes you into His presence with joy and pleasure, In His Presence helps you see that the life of abundance can only be enjoyed when we take everything to the Lord and walk every day at His right hand.
You can order a copy of In His Presence from Amazon by clicking the link on the side panel of the Eagles In Leadership website.
Today's episode was recorded live in El Segundo, California and edited by Ryan Longsworth in Los Angeles, California.
And now, until next time, we are praying that you would be filled with the love of God so that you can demonstrate His love to the lost and dying in your city! God bless!