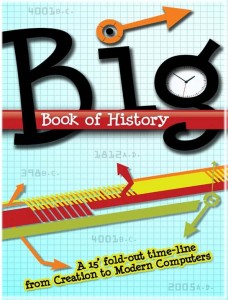 Have you wanted to get a grasp on world history from a Biblical point of view? Now you can! Big Book of History is targeted for young learners, ages 7-12. However, my copy seems to draw "children" of all ages.
Tracking 4 themes from creation to the election of President Barack Obama, this up to date timeline follows Biblical / Christianity, World Events, Civilizations / Empires and Inventions / Technology.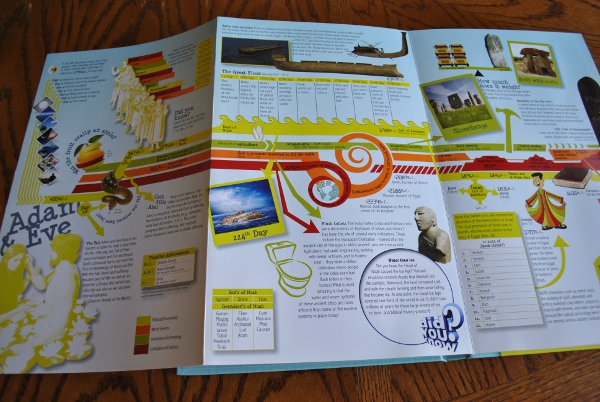 What is clever is how creative the designers have been with the layout. As a graphic artist, author, pastor and university professor, I am amazed at how much information is packed into this fluid, 15-foot long history chart! One glance and you are captured by its beauty. Upon closer inspection, you are intrigued by the clarity it brings to history.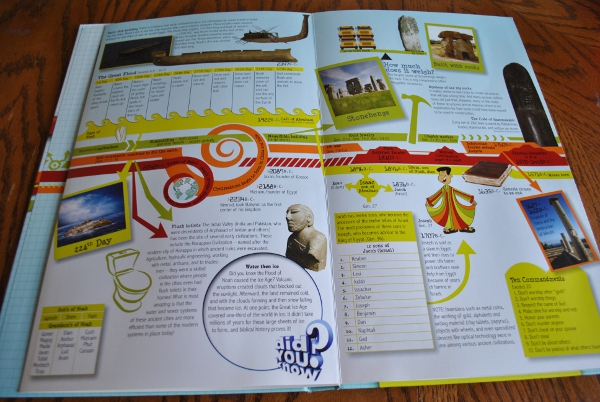 While this is a MUST acquisition for every parent, I highly recommend this for all teachers of God's Word and World History. Such a tool is a valuable reference to everyday learning. There is also a Teachers Study Guide available.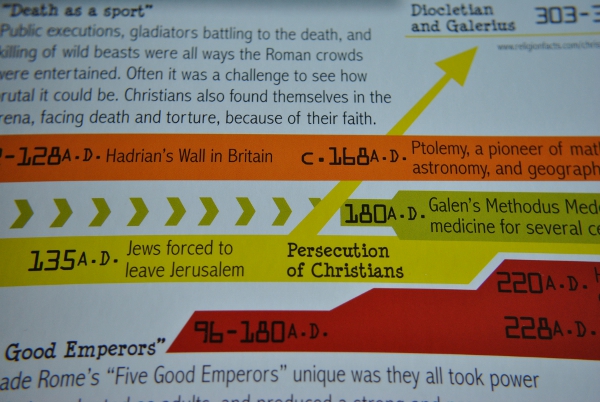 Big Book of History has just won the CBA Retailer's Choice Award for 2012 in the category of Christian Education. You can read about it here.
You can see more and order your copy directly from Master Books or from Amazon.