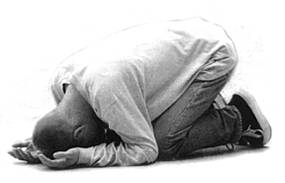 Artwork Credit: ceruleansanctum.com
Conviction – it's a word many Christ-followers misunderstand. When the Spirit moves through the words of the pastor, many people get uncomfortable and upset.
While many would rather not address the subject of conviction through the pastor's messages, we join Dr. Matthew Smith, lead pastor of Pacific Baptist Church in El Segundo, California, as he wades into the deeper waters of the ways of God.
Let's open our Bibles to 1 Corinthians 5 and discover how the Church is supposed to work and why, from time to time, the words of the pastor will be used by the Spirit of God to show us we are doing something wrong.
At the end of this message, as men and women chose to not hold grudges or anger when people failed them and chose to quickly call others to repentance when they see a failure in another, the Spirit of God rejoiced and the people in attendance stepped closer to Christ-likeness. It is our sincere hope and prayer that you, too, have joined in making these choices of forgiveness as well.
If you have, will you take the next steps in the faith by getting into a small group of believers and digging into the Bible through group study?
You can take the thought of this message one step further by ordering a copy of Pastor Matt's book, In His Presence.
In His Presence is a daily devotional which targets the purpose of Magnification or Worship.
It revolves around the Biblical truth, "God welcomes you into His presence with joy and pleasure."
The devotional follows a reading schedule through the entire book of Psalms over the course of the year.
You can order a copy of In His Presence from Amazon by clicking the link on the side panel of the Eagles In Leadership website.