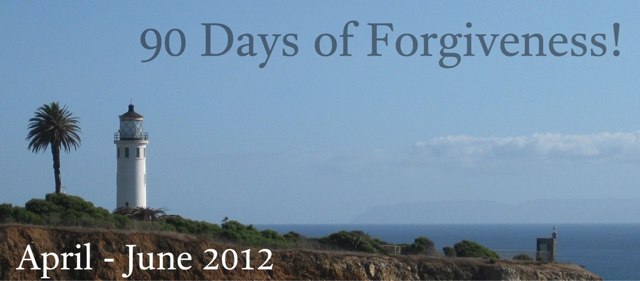 An unforgiving spirit poisons the community in which it lives, and an unforgiving, forgiven person becomes an open scandal. Such people destroy the churches, the marriages, the families, and the friendships in which they live.
Jesus obviously believed that forgiveness, both from God and from other people, is one of them most significant issues in human life. He talked about it directly and often; gave His life to make it possible, and taught His people that they were not only forgiven, they were also to be forgiving.
Let's join Dr. Matthew Smith, lead pastor of Pacific Baptist Church in El Segundo, California, as he takes us through another one of those life-stretching conversations about forgiveness with Peter and discover three challenges along the road to becoming a forgiving person.
As men and women filled the altar in response to Pastor Matt's challenge at Pacific Baptist Church, we hope you, too, prayed that prayer to …
(1)  Confess your past reluctance / unwillingness to forgive specific people.
(2)  Confess the names of the people you have yet to forgive.
(3)  Confess the pain and the hurt they have put you through.
(4)  Forgive those people anyway, in obedience to the command of Jesus, trusting him that he is wiser and wants the best for your life.
It is our sincere hope and prayer that you will take the next steps in the faith by getting into a small group of believers and digging into the Bible through group study.
You can take the thought of this message one step further by ordering a copy of Pastor Matt's book, In His Presence.
In His Presence is a daily devotional which targets the purpose of Magnification or Worship.
It revolves around the Biblical truth, "God welcomes you into His presence with joy and pleasure."
The devotional follows a reading schedule through the entire book of Psalms over the course of the year.
You can order a copy of In His Presence from Amazon by clicking the link on the side panel of the Eagles In Leadership website.