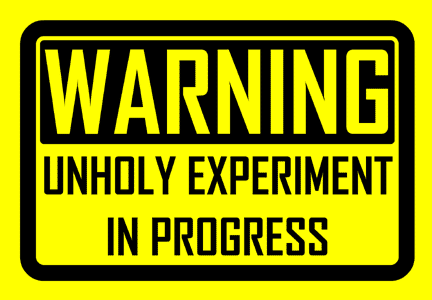 Artwork Credit: kaneva.com
Editor's Note: We continue our series of blogs for those who are reading the Bible with us cover-to-cover this year. Interspersed with our thoughts on our daily reading, we want to provide some tips about reading the Bible in general.
Route No. 4: Listening to God's Warnings Through His Messengers!
Continuing our journey through the Word of God, we will explore how God tried to guide Israel on the easiest path he could provide for their lives during their history. God's messengers here are his prophets.  Although they do not originate their messages, they did deliver them with passion for God. The primary focus of each of these messengers is the nation of Israel. Often those messages are not received well, and just as often the messenger is abused or killed for delivering the message of guidance from God. This may be where the phrase "Don't shoot the messenger" found its earliest origins. We will explore each message in more detail as we proceed. For now, consider:
The book of Isaiah, God's condemnation and consolation to the nation of Israel when they reject his guidance.
The book of Jeremiah, God's message of the coming Babylonian invasion to the defiant nation of Israel.
The book of Lamentations, God's funeral for the capital city of Jerusalem.
The book of Ezekiel, God's desire for his people him know him, despite their rejection and defiance of him.
The book of Daniel, God's future plans for his captive people and for the world until the end of time.
Embarking on this section of the Bible often stops many in their tracks. All they can see are messages of discipline. However, when you see discipline, remember this truth about God found in these two verses from the New Testament: "For the Lord disciplines the one he loves, and chastises every son whom he receives." (Hebrews 12:6, ESV) "Those whom I love, I reprove and discipline, so be zealous and repent."  (Revelation 3:19, ESV)
It is our hope that this background information helps a bit as you read on in the Bible.
© 2011 Dr. Matthew Lee Smith, All rights reserved.
For daily insights into the passage we are reading together each day, you can follow Dr. Smith on Twitter and on Facebook.
You can obtain more help from the FREE Bible reading schedule on our resource page. In His Image is a daily devotional that also follows our reading schedule and expresses the Biblical truth: "God Created You to Love You." You can find this resource on the side bar of our website.
======
Host a Reaching Your Community In Your Generation Seminar!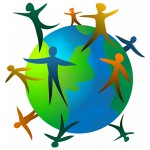 The world around us changes approximately every 18 months! Such change brings great challenges to our mission. Eagles In Leadership has designed a weekend to help you energize your congregation or organization to fulfill the Great Commission in your community. You can bring this weekend to your church or organization!
The weekend revolves around four key messages:
Help! My Community Is Changing!
What's Your Dream for Your Church? (And How Do You Reach It?)
Healthy Churches Grow!
Reaching Your Community In Your Generation! (It's All About the Mission!)