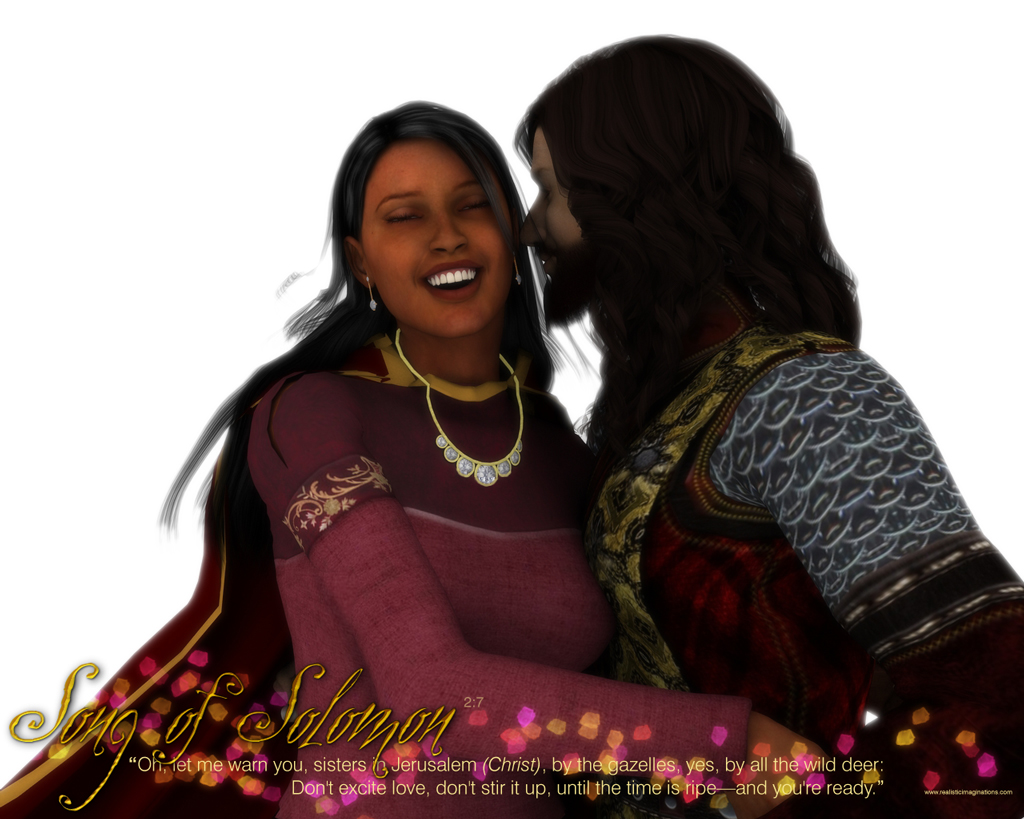 Artwork Credit: agapeworldwide.wordpress.com
Editor's Note: We continue our series of blogs for those who are reading the Bible with us cover-to-cover this year. Interspersed with our thoughts on our daily reading, we want to provide some tips about reading the Bible in general.
Song of Solomon: Warmed by a Love Song of Marriage!
Wrapping up Route 3, we come to the Bible book on the love and sex life of the married couple. Often people are surprised by the open treatment of the gift of sex in the Bible. Many forget sex was God's idea – He created it! And while sex is a part of the married life of a man and a women, it is glorious and wonderful.
We would be remiss if we forgot the lessons found in the book of Proverbs, which we have recently read. Among them, we discover:
Adultery is to be avoided is you are seeking wisdom. (Proverbs 2:16)
When adultery is committed, it yields 4 unchangeable consequences. (Proverbs 2:18-19)
Being sexually active apart from one's spouse follows 6 consequences of the one who seduces you with folly. (Proverbs 5:3-6; 9:13-18)
12 personal losses can happen to the person who is sexually active apart from their spouse. (Proverbs 5:7-14)
Many are the sexual benefits that come to a loyal married couple. (Proverbs 5:15-19)
The Lord himself watches adultery! (Proverbs 5:20-21)
The sexually active, apart from their spouse will die for lack of discipline! (Proverbs 5:22-23; 7:21-27)
Those who disregard their parent's teaching are sexually active apart from their spouse. (Proverbs 6:23-24; 7:1-5)
Adultery is committed by a senseless person and can bring 11 consequences! (Proverbs 6:25-35; 7:6-9)
A prostitute is wily of heart, loud, wayward and forward. (Proverbs 7:10-13)
With this foundation firmly in place, we understand that sex can be a terrible master when experienced apart from the loyalty of a relationship between one man and woman who are married.
Song of Solomon shows us the joys and thrills of love and sex when it is found in a faithful relationship. The book is more like a play, with parts designated to the specific actors on the stage. At the center of this story is the relationship of Solomon and his Shulammite wife. From this love story we discover …
The passion of desire between a married woman and her husband. (Song 1:2; 2:8-17; 3:1-5; 5:11-12; 7:10; 8:14)
The adoration between a husband and his wife is constantly expressed. (Song 1:8, 12-16; 5:2-8; 8:6-7; 8:13)
Sexual intimacy is a constant passion in the loving married couple! (Song 1:16-17; 2:3, 6; 4:16 – 5:1; 7:6-9; 8:3)
The physical attraction of a man and wife in marriage is strong and virile! (Song 4:1-16; 5:10-16; 6:4-10; 7:1-9; 8:10)
The importance of getting away for time alone to keep the marriage passionate and romantic. (Song 4:8; 6:2-3; 7:11-13)
Reading through the Song of Solomon reminds us of God's intention: "Let your fountain be blessed, and rejoice in the wife of your youth, a lovely deer, a graceful doe. Let her breasts fill you at all times with delight; be intoxicated always in her love."  (Proverbs 5:18–19, ESV)
It is our hope that this background information helps a bit as you read on in the Bible.

© 2011 Dr. Matthew Lee Smith, All rights reserved.
For daily insights into the passage we are reading together each day, you can follow Dr. Smith on Twitter and on Facebook.
You can obtain more help from the FREE Bible reading schedule on our resource page. In His Image is a daily devotional that also follows our reading schedule and expresses the Biblical truth: "God Created You to Love You." You can find this resource on the side bar of our website.
======
Host a Reaching Your Community In Your Generation Seminar!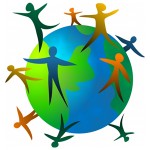 The world around us changes approximately every 18 months! Such change brings great challenges to our mission. Eagles In Leadership has designed a weekend to help you energize your congregation or organization to fulfill the Great Commission in your community. You can bring this weekend to your church or organization!
The weekend revolves around four key messages:
Help! My Community Is Changing!
What's Your Dream for Your Church? (And How Do You Reach It?)
Healthy Churches Grow!
Reaching Your Community In Your Generation! (It's All About the Mission!)