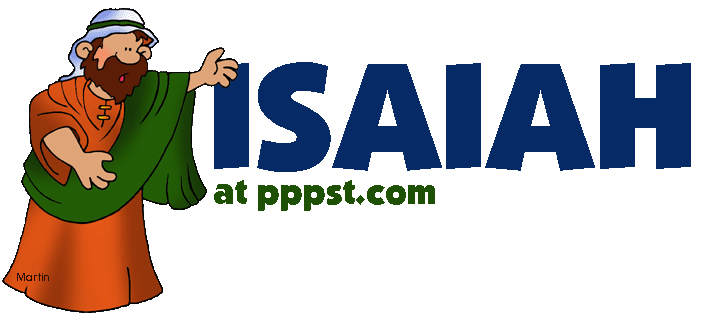 Artwork Credit: biblestudy.pppst.com
Editor's Note: We continue our series of blogs for those who are reading the Bible with us cover-to-cover this year. Interspersed with our thoughts on our daily reading, we want to provide some tips about reading the Bible in general.
Isaiah: God's Condemnation and Consolation to the Nation of Israel When They Reject His Guidance!
God loves His people! God loves you! Consider this never-ending truth:
"I have loved you with an everlasting love;
therefore I have continued my faithfulness to you. "
(Jeremiah 31:3, ESV)
This is the message of all of the Bible, and especially the book of Isaiah. As the father of a rebellious teenager, God is trying to bring His people back to a path that will avoid their certain injury and destruction.
Reading through these compiled messages to the nation over three to four decades, God speaks through Isaiah, one of the men of God at that time. His messages are pointed and repeated. There is one path to abundance in life and another to destruction and death. How God longs for His people to choose life and do a u-turn from their present course.
Since the nation is a theocracy (a God-run nation through a king), many of the messages are addressed to the leadership of the nation – namely the king, his advisors and influencers. Israel is not singled out in this book though. God also addresses other nations and their leaders with messages as well. This reminds us that the love of God has always been a global-love, one that has sought to bring the leadership and love of God to all humanity!
As you read through the book, you will see these compiled messages are broken into three distinct sections:
First, God is addressing His rebellious covenant people before it's too late! (Isaiah 1-39)
As you read through this large section, you will see how the people of God have chosen the world over God – the cravings to be like their culture over the calling to be like the character of their God. Isaiah walks onto the scene and willingly volunteers for the mission of God (Isaiah 6), not knowing what it will involve.
As God works through the message and messenger, he seeks to bring them back to a lifestyle of purity, one that radiates the wisdom and blessing of God's path. Unfortunately, like most of history teaches us, the majority takes Israel to disaster. Some return to God and enjoy His kindnesses. However, the nation fails to respond and is taken into captivity by Babylon 150 years later. The message of God can be summed up in these words …
"For thus said the Lord God, the Holy One of Israel, "In returning and rest you shall be saved; in quietness and in trust shall be your strength." But you were unwilling! " (Isaiah 30:15, ESV)
Second, God is addressing His rebellious covenant people after it's too late! (Isaiah 40-55)
Isaiah speaks of the impending captivity from God's perspective – as one who sees all of time. Thus, for God, the captivity is inevitable. Isaiah gives God's heart-felt messages of love and compassion to the people who will be in exile. He aches with His captured and demoralized people. Note there is no shame or brow-beating here. Just messages of love and caring instruction flow from God. God never wants His children to suffer – that's why He gives them His path to follow, the path of life and abundance. God's hope of rescue and return can be heard in these words …
"And the glory of the Lord shall be revealed, and all flesh shall see it together, for the mouth of the Lord has spoken." " (Isaiah 40:5, ESV)
Finally, God is addressing His covenant people of all times before the end of times! (Isaiah 56-66)
Ultimately, this compilation of messages ends with a section to all who trust God's love and live out His will. You will find these chapters filled with instructions on how to live in preparation for our coming life with Messiah (Jesus Christ), when He is ruling and reigning over the world from Jerusalem. The summary of this life in Messiah is expressed in these words …
"Thus says the Lord: "Keep justice, and do righteousness, for soon my salvation will come, and my deliverance be revealed. " (Isaiah 56:1, ESV)
Isaiah reminds us time and again that we are citizens of a different world, led by a different Lord, the King of glory who gave His life to remove our failures and bring us into abundant life with God: ""Seek the Lord while he may be found; call upon him while he is near; let the wicked forsake his way, and the unrighteous man his thoughts; let him return to the Lord, that he may have compassion on him, and to our God, for he will abundantly pardon. " (Isaiah 55:6–7, ESV)

It is our hope that this background information helps a bit as you read on in the Bible.
© 2011 Dr. Matthew Lee Smith, All rights reserved.
For daily insights into the passage we are reading together each day, you can follow Dr. Smith on Twitter and on Facebook.
You can obtain more help from the FREE Bible reading schedule on our resource page. In His Image is a daily devotional that also follows our reading schedule and expresses the Biblical truth: "God Created You to Love You." You can find this resource on the side bar of our website.
======
Host a Reaching Your Community In Your Generation Seminar!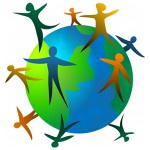 The world around us changes approximately every 18 months! Such change brings great challenges to our mission. Eagles In Leadership has designed a weekend to help you energize your congregation or organization to fulfill the Great Commission in your community. You can bring this weekend to your church or organization!
The weekend revolves around four key messages:
Help! My Community Is Changing!
What's Your Dream for Your Church? (And How Do You Reach It?)
Healthy Churches Grow!
Reaching Your Community In Your Generation! (It's All About the Mission!)