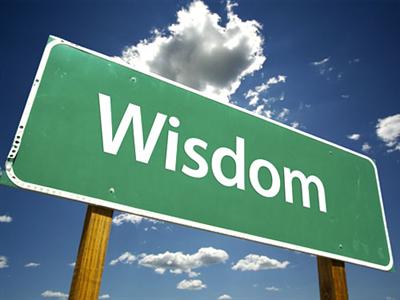 Artwork Credit: deskofbrian.com
Editor's Note: We continue our series of blogs for those who are reading the Bible with us cover-to-cover this year. Interspersed with our thoughts on our daily reading, we want to provide some tips about reading the Bible in general.
Proverbs – Real Life Lessons from Solomon and Others! (Proverbs 10 – 31)

As we wade deeper into the book of Proverbs we see that wisdom is the "make or break" issue of real life. In fact, as you read through the parenting manual for Solomon's sons, you can see how this is true. How many people – perhaps even you – have been damaged and wrecked by the issues we have already studied?
As we transition to a compilation of wise sayings by Solomon and others, we discover some incredibly valuable nuggets for every-day, real life. Some are diagnostic (you can discern the truth about yourself or another), some are exemplary (you can learn a lot before you make that decision or choice) and even others are prescriptive (you should take these to heart like the medicine your doctor issues to you).  Among them, don't miss these …
The fear of the Lord prolongs your life! (Proverbs 10:27)
You can tell a lot about a person's character by their expectations! (Proverbs 11:23)
The definition of stupidity! (Proverbs 12:1)
The cause of depression! (Proverbs 12:25)
Those closest to me determine my level of success! (Proverbs 13:20)
Happiness is gained when we are merciful to the real poor! (Proverbs 14:21)
The spirit of a person is broken when the words you speak are perverse and when there is sorrow in the heart! (Proverbs 15:4, 13)
The trials of life are God's examinations of our hearts! (Proverbs 17:3)
Selfishness is demonstrated by isolation! (Proverbs 18:1)
The secret to getting into the presence of famous people! (Proverbs 18:16)
Too much sleep leads to poverty! (Proverbs 20:13)
Riches, honor and life are gained by humility and the fear of the Lord! (Proverbs 22:4)
Gluttony and drunkenness are the same sins leading to the same end in life: poverty! (Proverbs 23:19-21)
"If you faint in the day of adversity, your strength is small!" (Proverbs 24:10)
How to allow God to pour out His wrath on your enemy! (Proverbs 24:17-18)
Backbiters can be seen by their angry countenance! (Proverbs 25:23)
How to receive mercy from God! (Proverbs 28:13-14)
"The leech has two daughters – Give and Give!" (Proverbs 30:15)
In each of these chapters, we realize a central truth: True faith lives out God's wisdom in real life situations 24 hours a day, seven days a week!
It is our hope that this background information helps a bit as you read on in the Bible.
© 2011 Dr. Matthew Lee Smith, All rights reserved.
For daily insights into the passage we are reading together each day, you can follow Dr. Smith on Twitter and on Facebook.
You can obtain more help from the FREE Bible reading schedule on our resource page. In His Image is a daily devotional that also follows our reading schedule and expresses the Biblical truth: "God Created You to Love You." You can find this resource on the side bar of our website.
======
Host a Reaching Your Community In Your Generation Seminar!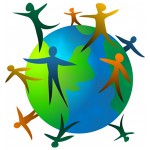 The world around us changes approximately every 18 months! Such change brings great challenges to our mission. Eagles In Leadership has designed a weekend to help you energize your congregation or organization to fulfill the Great Commission in your community. You can bring this weekend to your church or organization!
The weekend revolves around four key messages:
Help! My Community Is Changing!
What's Your Dream for Your Church? (And How Do You Reach It?)
Healthy Churches Grow!
Reaching Your Community In Your Generation! (It's All About the Mission!)