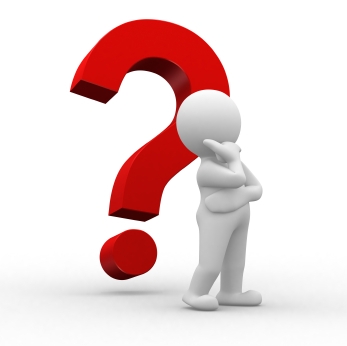 Artwork Credit: smallbiztrends.com
"And Jesus came and said to them, "All authority in heaven and on earth has been given to me. Go therefore and make disciples of all nations, baptizing them in the name of the Father and of the Son and of the Holy Spirit, teaching them to observe all that I have commanded you. And behold, I am with you always, to the end of the age." " (Matthew 28:18–20, ESV)
Have you ever wondered what on earth you are here for? Often such a thought comes when we are "in between" things. If you are unemployed, or moving to a new place or city, or looking for the right church family you may experience this kind of question.
Jesus was clear that EVERYONE is responsible for one key task – to reach our world in our generation. This means we are to make disciples where we are! How does this look, practically?
My Mission
Jesus is clear – I am an "army of one" to reach the people around me in my lifetime. If I am married, we are a team. If I have a family we are a bigger team. However I slice it, my mission is to reach my world in my generation.
My Jerusalem
But,  the world is huge – where do I start? In my community – my Jerusalem! We start where we are. When we have won everyone around us, we move on!
My Neighborhood
Who am I supposed to start with? I start with my neighborhood! That is where God planted me. That is where God wants me to start!
My Neighbors
Who do I speak with? My neighbors! For me, that is Steve, Kevin, Jean Claude, Marcy, etc. God put me in proximity to these people so that I can demonstrate the love and leadership of Jesus through intentional acts of kindness. In essence, we do life together in my neighborhood! That's the springboard for my mission – to introduce them to Jesus!
My Responsibility
The bottom line is this: God placed me in my neighborhood to touch the lives of the people who live here with the sacrificial love of Jesus. To do less would be to walk in rebellion to the command of Jesus of making disciples. I can use any and all the excuses I can think of, but, when I stand before Jesus they will all wash away and all that will be left is the solid reality of what I have done and why.
It's your mission, your Jerusalem, your neighborhood, your neighbors, and your responsibility. Will you follow Jesus and love them to him?
That's how I see it. I would love to hear from you and hear how you have taken responsibility for your world in your generation! Add a comment below, please!
<<<>>>
For daily insights into the Christian life, leadership and the Bible, you can follow Dr. Smith on Twitter and on Facebook.
<<<>>>
Host a Reaching Your Community In Your Generation Seminar!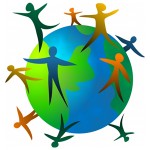 The world around us changes approximately every 18 months! Such change brings great challenges to our mission. Eagles In Leadership has designed a weekend to help you energize your congregation or organization to fulfill the Great Commission in your community. You can bring this weekend to your church or organization!
The weekend revolves around four key messages:
Help! My Community Is Changing!
What's Your Dream for Your Church? (And How Do You Reach It?)
Healthy Churches Grow!
Reaching Your Community In Your Generation! (It's All About the Mission!)