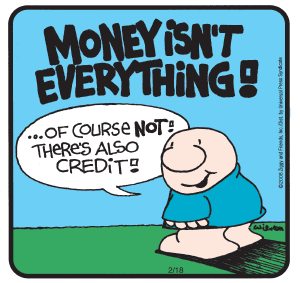 "Therefore I tell you, do not be anxious about your life, what you will eat or what you will drink, nor about your body, what you will put on. Is not life more than food, and the body more than clothing? Look at the birds of the air: they neither sow nor reap nor gather into barns, and yet your heavenly Father feeds them. Are you not of more value than they? And which of you by being anxious can add a single hour to his span of life? And why are you anxious about clothing? Consider the lilies of the field, how they grow: they neither toil nor spin, yet I tell you, even Solomon in all his glory was not arrayed like one of these. But if God so clothes the grass of the field, which today is alive and tomorrow is thrown into the oven, will he not much more clothe you, O you of little faith? Therefore do not be anxious, saying, 'What shall we eat?' or 'What shall we drink?' or 'What shall we wear?' For the Gentiles seek after all these things, and your heavenly Father knows that you need them all. But seek first the kingdom of God and his righteousness, and all these things will be added to you. Therefore do not be anxious about tomorrow, for tomorrow will be anxious for itself. Sufficient for the day is its own trouble." (Matthew 6:25–34, ESV)
I sometimes wonder if we really believe Jesus. I mean come on, isn't it a bit hypocritical of me when I trust God for my eternal destiny through the substitutionary death of Jesus, but cant trust Jesus with my financial situation today?
Think about it with me for a moment, which is of more value – money or my eternal life? Of course, for many, the theological answer to this question is "my eternal life." Yet, if we are honest, the operational answer for many of us is, "my financial life."
Over the past weeks Melodee and I have watched as people who truly seek the kingdom of God first have sowed fresh vitality into our lives through generous gifts. While God is preparing our next full-time ministry, finances have exhausted themselves. Our prayer partners have not only prayed; they have showered us with their sacrifices to meet our financial shortfall.
In the past 16 months since our last fulltime ministry, we have learned what it means to focus Biblically on money. We use the following 5 principles, whether we have much or little.
M – Make Jesus master of our finances.
Since everything we have belongs to God, following the leadership of Jesus when it comes to the resources he has given us only makes sense. When we have had need, he has supplied through the Body of Christ. When others have had need, he had supplied their needs through our excess.
O – Only spend the money we have.
While many find this confusing, the Bible is clear that we are to "owe no one anything." (Romans 13:8) Therefore, if we don't have it, we don't spend it.
N – Never use credit cards unless we have the money to pay for it now. (There are perks to using credit cards correctly.)
This is an important corollary to the previous point. We use our credit cards for the perks. However, we don't use them if we don't have the money to pay for the items when we buy them.
E – Exude generosity.
A woman in a dollar store this past month asked if we would buy her a bag of chips and a soda. She was hungry. She even handed us all of her money – about nine cents – which we refused. Such a small gesture could have been met with resistance, since we were about out of money ourselves. However, this kindness was met by an unexpected check in the mailbox when we returned home!
Y – Yield to the prompting of the Holy Spirit to give.
When a friend's financial situation grew dark last year, God simply told us to give him $500 to help. We did without consideration, because we knew it was the Holy Spirit prompting us.
These simple principles have helped us in our financial troubles. While money is not what matters most in our lives, it is clear that God desires us to trust him with our financial resources.
We would love to hear from you about your financial journey with Christ in the center. Please take a few minutes and comment below!
<<<>>>
For daily insights into the Christian life, leadership and the Bible, you can follow Dr. Smith on Twitter and on Facebook.
<<<>>>
Host a Reaching Your Community In Your Generation Seminar!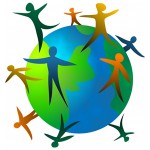 The world around us changes approximately every 18 months! Such change brings great challenges to our mission. Eagles In Leadership has designed a weekend to help you energize your congregation or organization to fulfill the Great Commission in your community. You can bring this weekend to your church or organization!
The weekend revolves around four key messages:
Help! My Community Is Changing!
What's Your Dream for Your Church? (And How Do You Reach It?)
Healthy Churches Grow!
Reaching Your Community In Your Generation! (It's All About the Mission!)