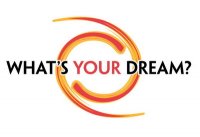 Artwork Credit: facebook.com
Within the heart of most of the leaders of your church is a dream they long to see God fulfill in their midst. In reality, those dreams can fall into one of three categories.
3 Types of Dreams …
Selfish dreams – I want something to happen in my church for my own benefit, to please and thrill me.
Worldly dreams – I want something to happen in my church to make me look good in the eyes of the people around me.
Spiritual dreams – I want something that will please and glorify God through my life.
As a leader of leaders, it is your responsibility to draw the spiritual dreams out of your people and help them "dream the dream of the Lord" for your ministry. When that happens, dangerous things begin to brew!
All people dream, but not equally.  Those who dream by night in the dusty recesses of their mind wake in the day to find that it was vanity.
But the dreamers of the day are dangerous people, for they may act their dream with open eyes to make it possible.
T. E. Lawrence (1888-1935)
Explorer and writer
That's my take. I'd love to hear yours! Take a moment and comment below.