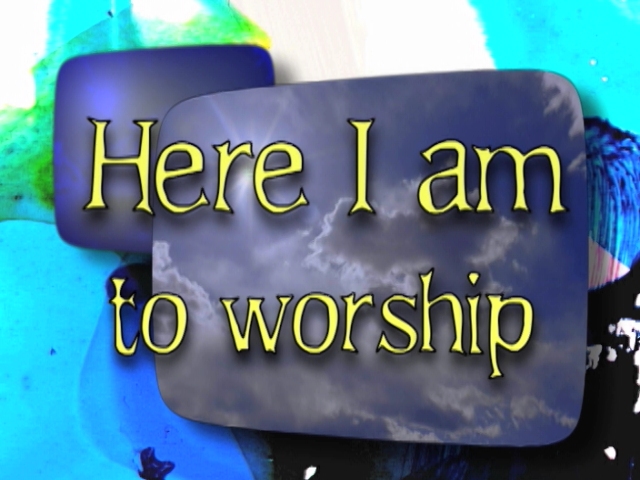 Editor's Note: We continue our series of blogs for those who are reading the Bible with us cover-to-cover this year. Interspersed with our thoughts on our daily reading, we want to provide some tips about reading the Bible in general.
Psalms: Worship Manual for Life!
Psalms are, in reality, the words to the praise and worship songs of the nation of Israel long ago. Imagine these as the power point slides or the song sheets handed out to those who come to sing praise to God.
Like what the Spirit of God is doing today, fresh music and songs from the past were interwoven to express the heart and desire appropriate to the times God's people lived in.
The book of psalms consists of 150 psalms or "songs" written by many different worship artists and authors. Some date from the time of Moses, others are written by King David. You will find written by a team (like the sons of Korah) and still others that drifted onto the scene without anyone remembering who wrote the song. (Obviously there were no copyright or royalty issues back then!)
Psalms is broken into 5 volumes, sometimes called books. In each section, we notice certain features that help us understand their grouping better. As we read through these worship songs, we will note …
Book 1 – Psalms 1-41 are predominately written by David, king of Israel. You will note in many of David's songs his characteristic complaints about his situation followed by his assurance of God's watch care and provision.
Book 2 – Psalms 42-72 include a mixture of several authors including David, Asaph and even Solomon. As the reader journies along with Israel we gain a deeper appreciation for the intense personal intimacy the psalm writer feels with God. Truly one can share everything with God through a range of emotions and feel that the Great Creator is listening and somehow suffering with His child.
Book 3 – Psalms 73-89 take us into the dark recesses of real life and the injustice so many of God's people face on a daily basis. In these gritty expressions of agony and woe, men like Asaph and the sons of Korah reveal the pain and hope one must express when life grows dark and grim.
Book 4 – Psalms 90-106 scream our the truth, "God has always been on the throne and He still reigns!" Hope begins to break forth into a blazing sunrise as the worshipper responds to this age-old truth: God is King – period.
Book 5 – Psalms 107-150 wrap this collection of worship songs up with the strong vocalization of God's worth. From a several more songs from King David(Psalm 108-110; 138-145), to a series of songs pilgrims would sing on the way up the mountain road to Jerusalem to the longest psalm about the glories of the words of the King of kings (Psalm 119), to five "Hallelujah" (Literally: Praise God!) psalms (Psalm 146-150), Book 5 leaves the reader / worshipper with little doubt that God is the center of life and the central joy of life as well.
When we drink deeply from the 5-volume set of worship songs, we are left to admit: God welcomes us into His presence with joy and pleasure (Psalm 16.11), no matter our present situation or how frazzled our nerves. He simply wishes us to run to our Father in Heaven and trust in His unfailing love.
It is our hope that this background information helps a bit as you read on in the Bible.
For daily insights into the passage we are reading together each day, you can follow Dr. Smith on Twitter and on Facebook.
You can obtain more help from the FREE Bible reading schedule on our resource page. In His Image is a daily devotional that also follows our reading schedule and expresses the Biblical truth: "God Created You to Love You." You can find this resource on the side bar of our website.
Host a Reaching Your Community In Your Generation Seminar!
The world around us changes approximately every 18 months! Such change brings great challenges to our mission. Eagles In Leadership has designed a weekend to help you energize your congregation or organization to fulfill the Great Commission in your community. You can bring this weekend to your church or organization!
Read more here.