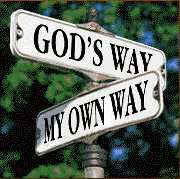 Artwork Credit: cwlinc.com
Editor's Note: We continue our series of blogs for those who are reading the Bible with us cover-to-cover this year. Interspersed with our thoughts on our daily reading, we want to provide some tips about reading the Bible in general.
Job: God Does What He Does (Job 38-42)
As Elihu wraps up his explanation of Job's pain and suffering, God steps in and speaks directly to Job. Reading the exchange between God and Job, note that …
God doesn't explain the reasons for Job's difficulties.
God does explain that he is beyond comprehension. (Job 38-39)
God does call Job's complaints into question. (Job 40-41)
Job acknowledges God's ability to do anything he wants to. (Job 42.1-6)
God rebukes Eliphaz, Bildad and Zophar calling them to repent and request Job's prayers on their behalf. (Job 42.7-9)
God restores all of Job's losses two-fold and blesses him with long life. (Job 42.10-17)
Wrapping up the ordeal in Job's life, we should keep in mind a couple of realities: First, God does what he wants to do without explaining himself. Second, while we may not specifically know why God allows suffering in our lives, we do know that God has a purpose – even if that purpose is to silence the ranting of Satan!
It is our hope that this background information helps a bit as you read on in the Bible.
For daily insights into the passage we are reading together each day, you can follow Dr. Smith on Twitter and on Facebook.
You can obtain more help from the FREE Bible reading schedule on our resource page. In His Image is a daily devotional that also follows our reading schedule and expresses the Biblical truth: "God Created You to Love You." You can find this resource on the side bar of our website.
Join Dr. Smith in Bell Gardens, CA Tomorrow!