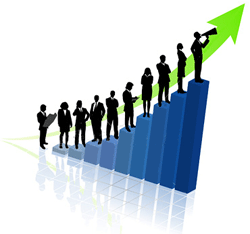 Artwork Credit: insights-poweroflove.blogspot.com
Many churches today suffer from a leadership need – whether that is at the ministry level or at the board level. Often the question is, "How do you develop church leadership talent." I like to develop church leaders using many different ways, levels and methods throughout the month. Perhaps some of these will be helpful to you …
Creating a 'pathway to leadership' for the local church that shows someone the steps and processes for spiritual leadership growth from conversion through our highest level of leadership. Once these steps are in place, we create and implement the various elements necessary to make this path available for all of our potential future leadership.
Leadership E-letter – I encourage all leaders and potential leaders to sign up for my weekly leadership e-letter. This brings Biblical truths to the present day situations.
Roadmap to Discipleship – Throughout the years we have planned and trained, as well as trained others to teach separate, 4-hour trainings for membership, basic discipleship principles, basic ministry leadership principles, principles of being missional (being 'on mission' to personally accomplish the Great Commission) and basic worship principles. These are scheduled and advertized throughout the year.
Discipleship mentoring – One of the most foundational steps of the 'pathway to leadership' involves getting people into a discipleship mentoring relationship soon after they have come to faith in Christ. This involves getting all current leaders trained to disciple new Christians as well as discipling new Christians to disciple future Christians.
Small Group leadership – Creating an environment of training inside the small groups of our church is one of the greatest ways to identify the future leaders of the church. Providing them with a clear training plan and a mentored approach to servant leadership makes this possible.
Outreach events – Bringing new, potential leaders into the planning and work of our outreach events throughout the year develops them. These events bring out the mission of Jesus and fan the energy and creativity of all of our leadership.
Monthly Training – Leaders need regular feeding. They give and give and give. Each year I like to do a thematic training on a specific aspect of leadership; i.e., Teamwork, Servanthood, etc. Meeting once a month each month for ten of twelve months, we make each of these meetings a time of training, planning, sharing, prayer and praise. As we let one another know what is happening, we can praise God for his increase and pray for more of the same. We are also able to pray for those situations that still need resolution and salvation.
'Come-along' mentoring – Throughout the year, as leaders do ministry and life, they should take along a future / potential leader so they can learn 'along the way' as Jesus taught his disciples. Some of these times include conferences, ministry times, daily events day trips, etc.
These are some of the ways in which I develop church leaders, current and future. What are some of the ways you develop your church's leadership talent? I'd love to hear. Take a moment and leave a comment below please.