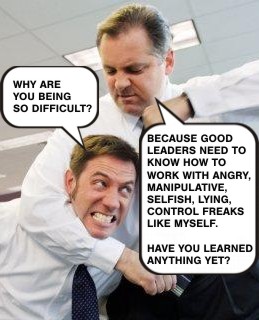 Photo Credit: studentlinc.net
If you have been in ministry for 1 day, you know there are EGR people – "Extra Grace Required" people. The truth is that some people are just beginning their Christ-likeness journey. While others within the fellowship have adapted a more Pharisaical approach to relationships. And then there are what Jesus described as the "tares amongst the wheat" – those enemies of our Lord whose purpose is to destroy the fellowship of faith.
How do you deal with difficult people?
""If your brother sins against you, go and tell him his fault, between you and him alone. If he listens to you, you have gained your brother. But if he does not listen, take one or two others along with you, that every charge may be established by the evidence of two or three witnesses. If he refuses to listen to them, tell it to the church. And if he refuses to listen even to the church, let him be to you as a Gentile and a tax collector. Truly, I say to you, whatever you bind on earth shall be bound in heaven, and whatever you loose on earth shall be loosed in heaven. Again I say to you, if two of you agree on earth about anything they ask, it will be done for them by my Father in heaven. For where two or three are gathered in my name, there am I among them." " (Matthew 18:15–20, ESV)
Jesus provided the framework, from which I have created this simple 5-step process when I come up against an EGR.
Presence – I attempt to live my life as if Jesus were present in everything I do. However, I fail, since I am human.
Prayer – When someone comes to me and "rubs me the wrong way" or criticizes me, I take those things to prayer, knowing that the problem may well be with me.
Personally – Once I have come to a place where I understand my motives and failures (if any), then I approach the person and ask for forgiveness and correct my behavior where necessary. If no forgiveness is needed on my part, I seek to come to a mutual understanding with the other person. (Some situations in the family of God must be handled under the "agree to disagree agreeably" position.)
Pastor – If no resolution happens but is needed, I ask a pastor to go with me to help bring resolution. This almost always resolves the situation. If I have a blind spot, I am open and willing to ask for forgiveness and correct my behavior. If the other person is at fault, I allow the other pastor to deal with that in a manner he feels appropriate.
Policy – If there can be no resolution, I ask the other pastor to follow the church policy.
This is how I handle EGRs. How do you do it?