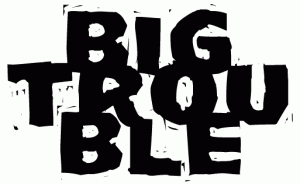 Artwork Credit: essex1.com
Editor's Note: We continue our series of blogs for those who are reading the Bible with us cover-to-cover this year. Interspersed with our thoughts on our daily reading, we want to provide some tips about reading the Bible in general.
David's Troubles Are Caused By God's Judgment ( 2 Samuel 12-24)
Again we see the authorship of the Bible reflecting how God operates in the affairs of leaders and people on Earth. See the long-term effects of this one major leadership failure by King David …
As a result of the seduction of Bathsheba and murder of her husband Uriah, David and his successor generations will never escape the violent attacks of others upon their leadership. (12.9-12)
As a result of the judgment of God upon David's household, he is forced to endure the rape of his daughter Tamer, and the murder of his son Amnon and the exile of his son Absalom. (13)
As a result of the bitter spirit between Absalom and David for murdering Amnon, David is forced to flee from Jerusalem when Absalom commits treason by taking over power and becoming King! (14-17)
As a result of the death of Absalom, David is restored a s King of Israel and decides to put his right to vengeance aside and enjoy his return. (18)
As a result of a quarrel in the returning celebration, the entire nation rebels under the leadership of a man named Sheba. (19-20)
As a result of the deliverance from the rebellion, David grows arrogant and seeks a census of the people so that he can boast of the strength of his armed forces, which angers the Lord. (21-24)
As a result of David's arrogance, he is forced to choose his punishment and 70,000 men die over three days as a result of his leadership mistake. (24)
The Big Idea in this section of the Bible is this: When a leader sins in secret, God disciplines them in public. (2 Samuel 12.12)
It is our hope that this background information helps a bit as you read on in the Bible.
For daily insights into the passage we are reading together each day, you can follow Dr. Smith on Twitter and on Facebook.
You can obtain more help from the FREE Bible reading schedule on our resource page. In His Image is a daily devotional that also follows our reading schedule and expresses the Biblical truth: "God Created You to Love You." You can find this resource on the side bar of our website.
Check Out Dr. Smith's latest blog on ChurchCentral.com!
Almost Isn't Good Enough is call to live out the compassion of Jesus' heart in a world of suffering and hopelessness. A man who decided one day to make a difference globally writes about what he has learned, hoping to challenge you to make a difference in your world in your generation. Read more here …