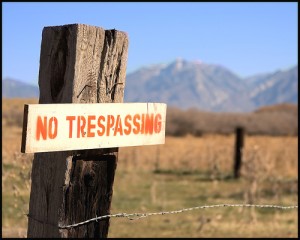 Photo Credit: leggnet.com
Editor's Note: We continue our series of blogs for those who are reading the Bible with us cover-to-cover this year. Interspersed with our thoughts on our daily reading, we want to provide some tips about reading the Bible in general.
David's Transgressions Are Caused By His Disobedience to God (2 Samuel 11-12)
As we watch the reign of David, we discover that one can be "a man after God's own heart," but still suffer the consequences of willful sin. As we continue to follow David's life, his failings lead him into horrible sin, the consequences of which neither he, nor his family line, are able to shake. Watch as we continue to follow his life …
As we walk through this section we learn the truth that Bible is truly not a human book. Surely no human writer would have written all of these negative incidents and their consequences into an account about a national hero! Watch as we learn that …
David was to lead the armed forces in the conquest of his enemies, in order to  establish the Kingdom. (11)
David, however, lingers in Jerusalem as the armed forces go out in conquest of his enemies, thus ignoring his leadership of the Kingdom. (11)
David loses his control and sexually seduces a married man's wife, and then murders her husband in a scheme to cover-up his leadership failure. (11-12)
David's legacy as leader of the nation is to contaminate his children for generations with the inability to control their passions and lose their leadership. (12)
It is our hope that this background information helps a bit as you read on in the Bible.
For daily insights into the passage we are reading together each day, you can follow Dr. Smith on Twitter and on Facebook.
You can obtain more help from the FREE Bible reading schedule on our resource page. In His Image is a daily devotional that also follows our reading schedule and expresses the Biblical truth: "God Created You to Love You." You can find this resource on the side bar of our website.
Check Out Dr. Smith's latest blog on ChurchCentral.com!
Almost Isn't Good Enough is call to live out the compassion of Jesus' heart in a world of suffering and hopelessness. A man who decided one day to make a difference globally writes about what he has learned, hoping to challenge you to make a difference in your world in your generation. Read more here …