A Lesson from the Life of Joshua (Joshua 1-3)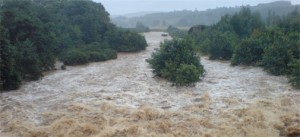 So many times we wait for God to act … whether that is for a new job, a new ministry, a spouse. We are waiting for God to do something. And often, if you are like most people, God does nothing.
In the Old Testament, General Joshua is commanded to move the entire nation into the Promised Land. It is no easy task – Moses failed here 40 years earlier. But Joshua has learned a few lessons since then and puts those into effect here. In the process, Joshua shows us how and why God work with and for us.
First, God gives Joshua a command to obey. (Joshua 1.1-2) When God speaks, even if it is, "Cross the flooded river," we must obey if we desire his abundant life.
Next, Joshua scouted the situation for signs of God's preparation. (Joshua 2.23-24) Joshua refused to let a group of nay-sayers ruin this opportunity, so he quietly sends two reliable men to discover how God has prepared for this mission.
Third, Joshua gives the order to follow through on God's command. (Joshua 3.6) At the same time, Joshua by faith, orders the preparations of the nation for movement across the flooded Jordan River.
Fourth, God energizes Joshua and guides him to the next step. (Joshua 3.7-8) Don't miss this – because Joshua was obeying, God told him, "Today I will begin to exalt you in the sight of all Israel, that they may know that, as I was with Moses, so I will be with you." (Joshua 3:7, ESV) That's enough to get any leader's blood pumping!
Fifth, Joshua casts the vision of God's will for their future. (Joshua 3.9-13) At this point, as the act of the move is about to engage, Joshua tells the people exactly what is about to happen BEFORE it does so their trust in God will grow (as will their trust in the leader who knew this in advance).
Sixth, the people set out united on the mission of God. (Joshua 3.14) Perhaps the Red Sea crossing was on mind of some as they stepped out in faith – but be sure of this, it was a step of faith. These men and women were rational adults, and they needed to trust their leader to step out in faith. Joshua's confidence came from his walk with God and God's direct command – and he radiated that faith they trusted in.
Seventh, God showed up and overcame the apparent obstacle! (Joshua 3.15-17) And there was God – removing was seemed like a huge obstacle. For the Israelites it was. For God, it was nothing.
And that's how God works – he waits for someone to obey his command, make preparations to follow through and then act! He shows up all along the way – preparing the way BEFORE we choose to obey, energizing the leader AS they obey, and moving the huge obstacles WHEN they move forward in faith.
Got any rivers you think are uncrossable?
It is our hope that this background information helps a bit as you read on in the Bible.
For daily insights into the passage we are reading together each day, you can follow Dr. Smith on Twitter and on Facebook.
You can obtain more help from the FREE Bible reading schedule on our resource page. In His Image is a daily devotional that also follows our reading schedule and expresses the Biblical truth: "God Created You to Love You." You can find this resource on the side bar of our website.
For Our Los Angeles County Friends!
Dr. Matthew Smith will be speaking on Sunday, March 27th in Long Beach and would like to invite you to attend. He will be speaking on the subject, "Are We Living Jesus' Ultimate Purpose?" There is no fee for this event and all are welcome. Here are the details:
March 27 – 10:45 am Worship Speaker @ University Baptist Church, 3434 Chatwin Avenue, Long Beach, CA 90808 – (562) 425-0912
Hope to see you there!