A Lesson from Joshua 7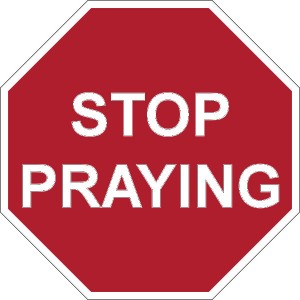 You bang on the doors of Heaven and nothing! You wonder, what is wrong with God? Why won't he answer me? Or maybe you can't seem to get a break. You can be a pastor, elder, deacon or ministry leader who loves God with all you have. Still, God won't move, the ministry is failing and you can't put it all together.
The Lord tells us from his experience with the nation of Israel, that sometimes he doesn't want us to pray, he wants us to discover! Let's look at what he means by this by remembering a little background.
Joshua had led the nation to supernatural victory over Jericho. (Joshua 6) You will remember the "walk in silence, shout in victory" strategy God gave the leader. The walls fell down on the biggest obstacle to their mission!
God had expressly forbidden any benefits to the first victory – it all belonged to him. (Joshua 6.18-19) Joshua clearly tells the warriors to put the valuables (Called here, the "devoted things") in the treasury and leave the rest alone.
Joshua sends a small contingent to conquer a little town called Ai – but his forces are thrashed! (Joshua 7.2-6) Despite every outward indication of a swift and total victory, the people of God were severely beaten and many were killed.
Joshua goes to prayer, pleading with God for help! (Joshua 7.6-9) As any great leader of God, Joshua goes to the Lord for help!
What does God say in response to Joshua's heart-filled pleas? STOP PRAYING! Specifically, he says: "Get up! Why have you fallen on your face? " (Joshua 7:10, ESV) In God's response we discover one of the key reasons why we, as God's people on mission, often fail: Israel has sinned!
How did they do that? Note God's answer in Joshua 7:11 …
One man

transgressed God's covenant!

One man

took some of the devoted things!

One man

stole what was God's!

One man

lied about stealing those devoted things!

One man

put those devoted things with his own stuff!
And what was the result of ONE MAN'S FAILURE?
"Therefore the people of Israel cannot stand before their enemies. They turn their backs before their enemies, because they have become devoted for destruction. I will be with you no more, unless you destroy the devoted things from among you. " (Joshua 7:12, ESV, Emphasis Added)
God prescribes a simple way to get back to unity with him. You can read about it in rest in Joshua 7. The question today is this:
Is someone among you bringing defeat to your ministry?
And what are you going to do about it – other than pray?
It is our hope that this background information helps a bit as you read on in the Bible.
For daily insights into the passage we are reading together each day, you can follow Dr. Smith on Twitter and on Facebook.
You can obtain more help from the FREE Bible reading schedule on our resource page. In His Image is a daily devotional that also follows our reading schedule and expresses the Biblical truth: "God Created You to Love You." You can find this resource on the side bar of our website.
For Our Los Angeles County Friends!
Dr. Matthew Smith will be speaking on Sunday, March 27th in Long Beach and would like to invite you to attend. He will be speaking on the subject, "Are We Living Jesus' Ultimate Purpose?" There is no fee for this event and all are welcome. Here are the details:
March 27 – 10:45 am Worship Speaker @ University Baptist Church, 3434 Chatwin Avenue, Long Beach, CA 90808 – (562) 425-0912
Hope to see you there!