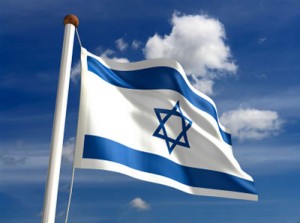 Editor's Note: We continue our series of blogs for those who are reading the Bible with us cover-to-cover this year. Interspersed with our thoughts on our daily reading, we want to provide some tips about reading the Bible in general. Today we want to explore how …
Israel Divides The Remainder Of The Land (Joshua 13-24)
Although the passage of five years of war has occurred by the time we read this section, the land is not yet completely conquered. As a result, Joshua, feeling his age, decides to procrastinate no longer. After a careful reconnaissance of the land God had promised, he divides the land by lot – by a raffle. In this section pay special attention to:
The division of the land by raffle. (Joshua 13 – 19:48)
The gift of land to Joshua by the people. (Joshua 19.49-51)
The judicial cities in the land established. (Joshua 20)
The spiritual cities in the land deeded to the priests. (Joshua 21)
The fulfillment of the promise to fight for the land by the eastern tribes. (Joshua 22)
The farewell address by Joshua. (Joshua 23)
The renewing of the covenant at Shechem towards the end of Joshua's life. (Joshua 24)
It is our hope that this background information helps a bit as you read on in the Bible.
For daily insights into the passage we are reading together each day, you can follow Dr. Smith on Twitter and on Facebook.
You can obtain more help from the FREE Bible reading schedule on our resource page. In His Image is a daily devotional that also follows our reading schedule and expresses the Biblical truth: "God Created You to Love You." You can find this resource on the side bar of our website.
For Our Los Angeles County Friends!
Dr. Matthew Smith will be speaking on Sunday, March 27th in Long Beach and would like to invite you to attend. He will be speaking on the subject, "Are We Living Jesus' Ultimate Purpose?" There is no fee for this event and all are welcome. Here are the details:
March 27 – 10:45 am Worship Speaker @ University Baptist Church, 3434 Chatwin Avenue, Long Beach, CA 90808 – (562) 425-0912
Hope to see you there!