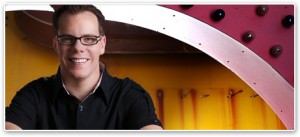 We are thrilled to welcome Jud Wilhite to the Transformed podcast today. Jud serves as Senior Pastor of Central Christian Church. Thousands attend Central's campuses along with a global community who attend online. Jud is the author of several books including Throw It Down, Eyes Wide Open and Uncensored Grace. Under Jud's leadership, Central is dedicated to helping people find their way to God. He is known for his conversational approach to teaching the Bible and his passion to help others know God and love him more. Jud and his wife, Lori, reside in the Las Vegas area with their two children and a slobbery Bulldog named Roxy.
You can learn more about Jud's ministry here.

Throw It Down
A new book by Jud Wilhite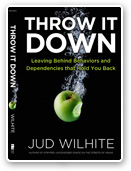 Whatever negative behaviors or dependencies are holding you captive-whatever is keeping you from being all that God created you to be-you can break free with the step-by-step help and gutsy examples presented in this book. Throw It Down is for those whose destructive habits are keeping them from the lifelong freedom they long for. In other words, it's for just about all of us! All proceeds from the sales of Throw It Down go to support the ministries of Central Christian Church.
You can purchase Jud's book here.