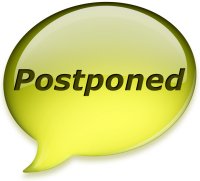 Editor's Note: We continue our series of blogs for those who are reading the Bible with us cover-to-cover this year. Today we discover that …
God Postpones The Nation's Invasion
(Numbers 10 – 25)
On the verge of a great break-through, the spies get a big case of cowardice. This momentary lapse of memory concerning the major obstacles God has overcome to get the nation here costs the nation severely.  As Israel listens to a majority of their faithless leadership, they cringe and lose courage. God is angered and prepares to destroy the entire nation!
As you tenderly and gingerly travel through this diary of disaster, be especially observant of the lessons one can learn for their daily life when making the big decisions! The section is divided into four main sections:
Israel rebels against God and his leadership. (10-13)
Israel rejects God's plan for conquest. (14.1-25)
God sentences that generation to a slow death. (14.26-45)
Israel wanders for four decades in a barren desert. (15-25)
It is our hope that this background information helps a bit as you read on in the Bible. We will continue this series with our next installment on Friday when we talk about the "Major Old Testament Routes."
For daily insights into the passage we are reading together each day, you can follow Dr. Smith on Twitter and on Facebook.
You can obtain more help from the FREE Bible reading schedule on our resource page. In His Image is a daily devotional that also follows our reading schedule and expresses the Biblical truth: "God Created You to Love You." You can find this resource on the side bar of our website.