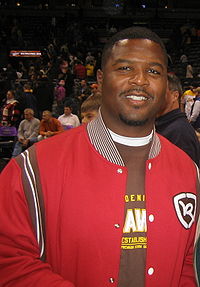 We are thrilled to bring you this special interview with our own Mike Powers and LeRoy Butler, as we think of the Super Bowl this Sunday!
LeRoy Butler, III (born July 19, 1968) is a former American football strong safety who played his entire career with the Green Bay Packers (1990–2001). He spent his childhood in Jacksonville, Florida, challenged by physical problems that forced him to wear leg braces and use a wheelchair at times while undergoing therapy. In 2007, he was named to the Florida High School Association All-Century Team, which selected the "Top 33" players in the 100-year history of Florida high school football.
Sit back and relax, and enjoy Mike's interview with LeRoy Butler!
You can learn more about LeRoy at his website here.