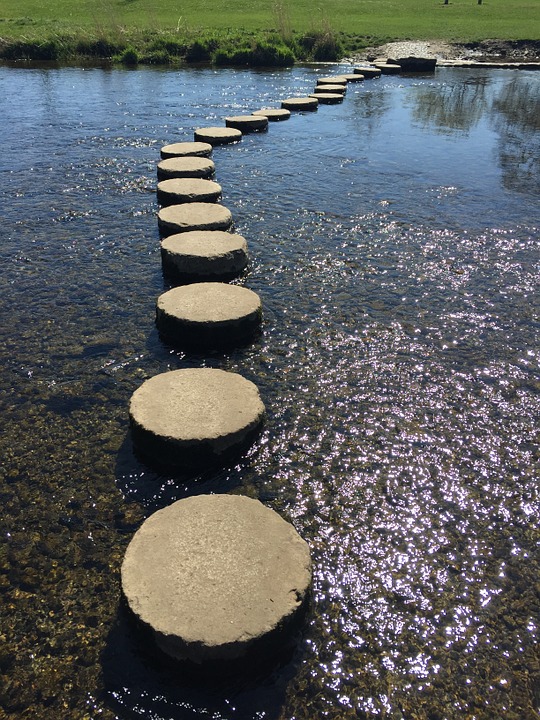 "Terah took Abram his son and Lot the son of Haran, his grandson, and Sarai his daughter-in-law, his son Abram's wife, and they went forth together from Ur of the Chaldeans to go into the land of Canaan, but when they came to Haran, they settled there. The days of Terah were 205 years, and Terah died in Haran. Now the Lord said to Abram, "Go from your country and your kindred and your father's house to the land that I will show you." (Genesis 11:31–12:1, ESV)
Now the Lord said to Abram, "Go." Tragedies are often God's stepping-stones for the release of His destiny in our lives! When life throws us its most difficult God frequently uses those situations as the launching point for a new, more abundant life.
Consider Abram's life as our example. After the funeral of his beloved dad, God steps in. While he was at his weakest emotionally, wondering what's next, God provided a most amazing offer. All it takes from Abram is everything. God called Abram to move, again.
What we miss in the Bible here is that Abram and his family has already moved some 5,000 miles to get to Haran! Without any modern conveniences, no hotels or motels, no swimming pools, no fast food or sit down restaurants, and no air-conditioned vehicles through the desert sun and heat, that must have been a difficult trip!
Now God was asking Abram to go who knows where, again! Just on God's say so. And, as we know by reading ahead, Abram did go to only God knew where. Faith steps forward when God asks. When there is less to hold one, God often steps into the moment and asks us to trust Him for greater things.
He doesn't talk about the difficulties to Abram, or to us for that matter. He speaks of the future, of the plan and gives him a vision of what God is up to. And the same is true in our lives. God will give a glimpse of the possible when we're at the crossroads of, "More of the Same" vs. "The More Abundant Life."
Of course, in the midst of our pain, our true natures come forth. Some of us will blame the pain when, in reality, it's just the same old me rearing its ugly head. But for those of us who trust God despite the agony, leading with a, "Yes!" makes all the difference in the world!
Turn-Around Tuesdays are designed to bring hope and help, insight and encouragement to those of us who are simply overwhelmed by the flood of problems life throws at us. No one is immune to trials and troubles, but God has a way of lifting us from life's torrents. Each short thought is written by Dr. Matthew Lee Smith, Executive Director of Eagles In Leadership, and comes from his life-journey with the God who never leaves us or forsakes us. He welcomes your comments below.