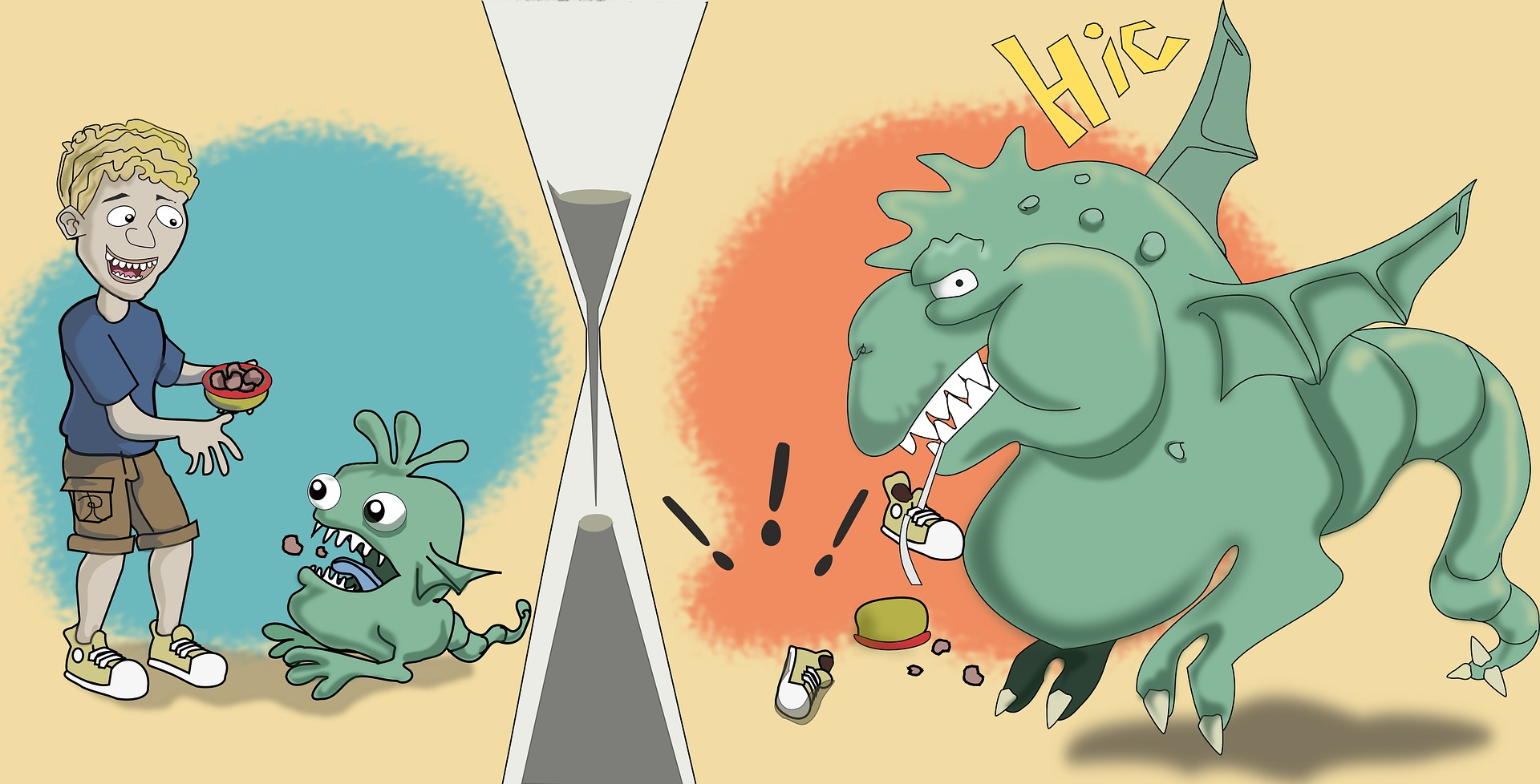 "So the Lord God said to the serpent: Because you have done this, you are cursed more than any livestock and more than any wild animal. You will move on your belly and eat dust all the days of your life. I will put hostility between you and the woman, and between your offspring and her offspring. He will strike your head, and you will strike his heel." (Genesis 3:14–15, CSB)
Because you have done this! The horrible reality with life as a child of God is that God sends consequences for our disobedience. Remember, there was basically only one rule for Adam and Eve: "You must not eat from the tree of the knowledge of good and evil, for on the day you eat from it, you will certainly die."" (Genesis 2:17, CSB)
One. Can you count to one? I know Adam and Eve could! And there it is. It wouldn't matter how many rules or commands there are (as the New Testament is filled with), we would still break one of them – even if it was one! And with each choice to step across the line of God's wisdom and word, we incur the inevitable … His judgment.
While a lot of people no longer talk about God's justice, it is as much a part of Him as His love. Just like we can't separate the facets of our own personality and character just because we don't like them – although we can ignore them to our own detriment – we cannot take God's justice away from His nature either. When we ignore God's justice, we will always incur a more painful life of consequences.
So, turning around our trials and troubles always begins with remembering God is just and has to enact consequences for our disobedience because He is good and loving and knows this is the pathway to learning, growth, and abundance. Just as parents don't let their children run in the street because they love them and seek to protect them, so God invokes limits to guide us into life. Causing His children to obey, as a good parent will do, is what consequences – our justice – is all about.
Today, start turning your self-made problems around by embracing God's justice. Accept His verdict if you are suffering right now. Plead for mercy – not receiving what you do deserve. Show your sorrow. Make changes in your current choices. God will respond!
Turn-Around Tuesdays are designed to bring hope and help, insight and encouragement to those of us who are simply overwhelmed by the flood of problems life throws at us. No one is immune to trials and troubles, but God has a way of lifting us from life's torrents. Each short thought is written by Dr. Matthew Lee Smith, Executive Director of Eagles In Leadership, and comes from his life-journey with the God who never leaves us or forsakes us.