Often our lives grow heavy with the burdens of life. When debilitating sickness comes unexpectedly, many grow despondent and wonder what to do. Some grow suicidal and feel like life is over. However, when life grows difficult, we know this is a test, sent from God, so that we will be able to demonstrate the power of our faith and choose the path of victory and life (James 1.2-4).
Since we are told to ask God for wisdom when these seasons overcome us (James 1.5), Melodee and I have done just that. And, as James promised, God is answering! What follows are some thoughts from my prayer time recently: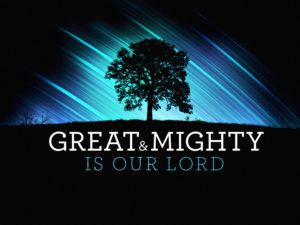 "He said, "If you will
1) carefully obey the LORD your God, 
2) do what is right in His eyes,
3) pay attention to His commands, and
4) keep all His statutes, 
I will not inflict any illnesses on you that I inflicted on the Egyptians.
For I am Yahweh who heals you … (כִּ֛י אֲנִ֥י יְהוָ֖ה רֹפְאֶֽךָ׃ ס")
(Exodus 15:26, HCSB/LHI)
".yehōwāh," can be translated, "I am the One who is life .יְהוָֹה"
"רָפָא rāp̱aʿ" can be translated, "healer, rebuilder, repairer."
Hence, "For I am the One who is Life; I am the One who heals you!"
Have you thought about the amazing implications of Jesus' ability to hold together, put together, create?
Couple this verse with the thoughts in these:
"For by him all things were created, in heaven and on earth, visible and invisible, whether thrones or dominions or rulers or authorities—all things were created through him and for him. And he is before all things, and in him ALL THINGS HOLD TOGETHER." (Colossians 1:16–17, ESV)
The One who heals us is the One who holds all things together. And when we break down, consider calling on the God who …
"… gives life to the dead and calls things into existence that do not exist." (Romans 4:17, HCSB)
So, in summary, our God …
1) Is Life!
2) Heals us!
3) Creates us (and in us)!
4) Holds us together!
5) Gives our dead parts life!
6) Calls into existence the nonexistent for and in us!
What a MIGHTY God we serve!
Praise Him where you are when you read this … He is worthy of our praise!