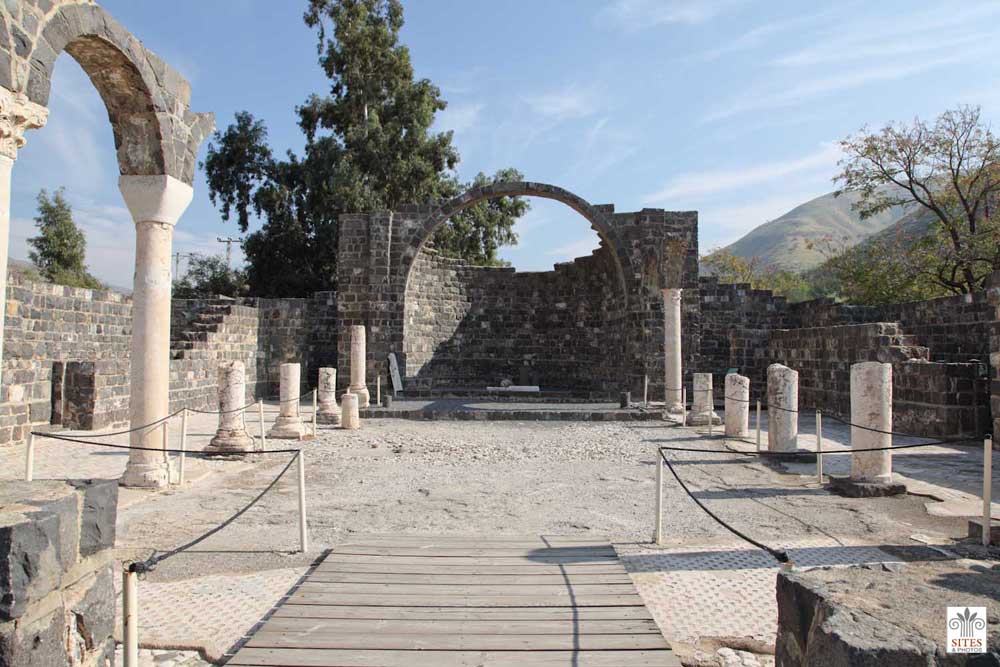 "When He had come to the other side, to the region of the Gadarenes, two demon-possessed men met Him as they came out of the tombs. They were so violent that no one could pass that way. Suddenly they shouted, "What do You have to do with us, Son of God? Have You come here to torment us before the time?"
Now a long way off from them, a large herd of pigs was feeding. "If You drive us out," the demons begged Him, "send us into the herd of pigs."
"Go!" He told them. So when they had come out, they entered the pigs. And suddenly the whole herd rushed down the steep bank into the sea and perished in the water. Then the men who tended them fled. They went into the city and reported everything—especially what had happened to those who were demon-possessed. At that, the whole town went out to meet Jesus. When they saw Him, they begged Him to leave their region." (Matthew 8:28–34, HCSB)
Walk through the town where Jesus did this exorcism! See the place where the miracle took place. Imagine the shock and awe of the villagers as they told Jesus to leave as a result of this. Listen as we read these words in their original setting.
Kursi is the Arabic name of the valley whose western side touches the lake shore, and where remains of a Jewish fishing village from the time of the Mishnah and the Talmud was found, and on whose eastern side, at the foot of the Golan Heights, a monastery was discovered. The monastery was found by accident during road construction after the Six-Day War.
According to the New Testament, Jesus disembarked here and met a man plagued by unclean spirits. Jesus cast out the unclean spirits into a herd of pigs grazing nearby, which stampeded into the lake and drowned (Mark 5:21). Versions of the story also appear in Matthew 8:28-33 and Luke 8: 26-39). The Gospels do not mention a specific site for the miracle, but early Christian tradition marked it here.
You will see this as you tour Israel with us in November!
There's Still Time to Register For This Trip!
Melodee and I want to invite you to join us on this amazing, once-in-a-lifetime trip. Don't miss this opportunity! God wants to transform your life like He has done to us!
This is a 10-day trip leaving November 27, 2017. We have made it easy for you to join us with a choice of departures cities across the country: You can choose to leave from Los Angeles, Chicago or New York. (Message us for prices!)
Details and a brochure with all the details are located at this link. We encourage you to get your deposit in while space is still available!
Melodee and I are here to answer all of your questions! You can email us at: pastormatt [@] eaglesinleadership.org
We look forward to touring with you in Israel in November!