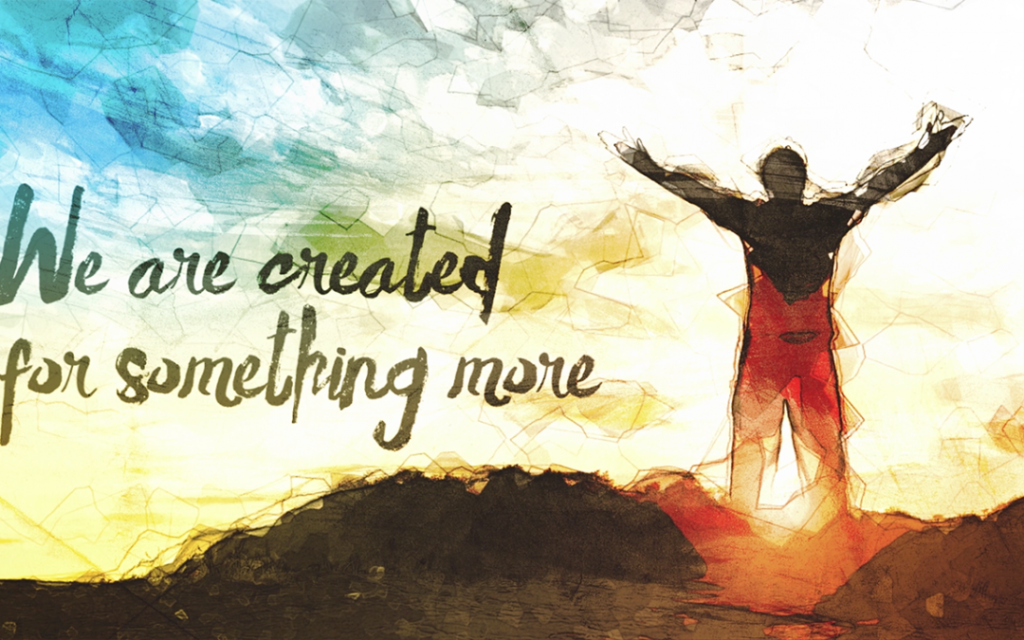 Have you been in worship lately? I don't mean, "Have you been to worship lately?" If we love Jesus, we love Him enough to worship Him both privately and publicly.
What I am asking today is, "Have you been in worship lately?"
"Make a joyful noise to the Lord, all the earth; break forth into joyous song and sing praises! Sing praises to the Lord with the lyre, with the lyre and the sound of melody! With trumpets and the sound of the horn make a joyful noise before the King, the Lord!" (Psalm 98:4–6, ESV)
When reading the soundtrack of the Old Testament recently, I ran across these 7 marks of active worship and thought, "Have I been in worship lately?" I think they make a huge difference between the attendance and the relationship issues. The psalmist says that active worship …
Makes a joy-filled noise to the Lord!
While I can't carry a soloist position, I can sing. I remember the words but don't have a trained voice. "No problem!" the psalmist says, "Let the joy in your heart flow!"
Breaks forth in joyous song to the God of the Universe!
Spontaneity is key here. In public worship people often want everyone to remain restrained. But, aren't "restraints" just another word for "handcuffs?" Who wants to worship God in handcuffs? Break forth in joy – let it out!
Sings praises to the One who loves us with all His being!
Sing! Did you hear me? SING! While more and more people aren't singing today, God says, SING! Don't know the words? SING! Too high, too low? SING! Whatever you do, SING! He's worthy of your song – even if others around you don't seem to get it. Don't let their cold hearts freeze you out!
Uses guitar (or choose your instrument) accompaniment to pour out one's heart!
Lyre – sounds offensive, right? It's just a fancy harp-like guitar. The point: Use an instrument if you can and SING! God loves a good tune! (BTW – note there aren't any "styles" inserted here that are apprpriate or inappropriate!)
Stays within the melody (as much as is possible) to please the God who created order!
I love to drive, and I do my best to stay inside the lane, inside the lines as I do. Others seem to appreciate it, and so does my insurance man. God appreciates – and so do your fellow worshipers – when you do your best to stay between the lines of the melody of the song. Do your best and God will be blest. (And he's the ONLY reason for worship anyway!)
Brings in the trumpets to give the worship some awakening!
Make sure you make some NOISE! In high school I played the trumpet. The purpose of the trumpet is to ANNOUNCE the presence of the ones that are there – they "wake it up" when they are present. Have you heard a trumpet fanfare lately? If our worhsip is asleep, we aren't in the ballpark of praise. God loves a rowdy, melodious worship! Blow that horn!
Sounds the shofar (ram's horn) causing God to remember His people afresh!
And, finally, any self-respecting Old Testament worshipper would know that the shofar was used for many causes, including calling on God to remember His people. So, when we worship, we are there to remind God of the incredible promises He has given to us; not that He needs the reminder, but we show God we remember and are asking Him to fulfill His promises as we worship. (That's called faith.) So, blast that shofar in faith!
When I think about these marks, I wonder about my worship – both privately and publicly. Am I worshiping God in spirit and in truth? Or, is my soul slowly freezing to death because I want to be restrained and respected by those around me more than the One who made me and lives within me?
What say you?