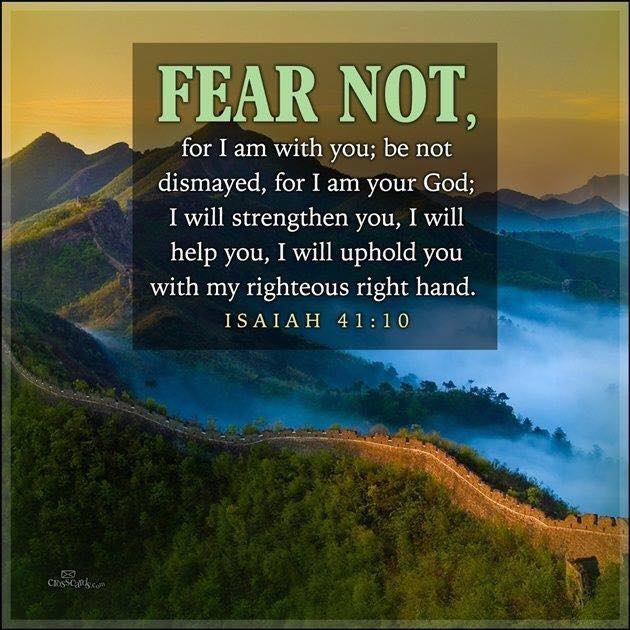 FEAR – it paralyzes us faster than Novocain in the dentist's chair! The problem seems to be – at least for me – that I unthaw very slowly!
I'm Dr. Matthew Lee Smith and I want to share some Hope For Today to remind us that the Lord CAN remove all fear from us!
As public enemy #1 to the King of Syria, Israeli prophet Elisha woke up one morning and found, much to his assistant's dismay and dread, a hostile army surrounded them! However, Elisha could see by faith what his servant could not by fear. "Don't be afraid," Elisha said, "because there are more of us than there are of them." Then Elisha prayed, "Lord, please open his eyes that he may see." Then the Lord opened the servant's eyes, and he saw that the mountain was full of horses and fiery chariots surrounding Elisha." (2 Kings 6:16–17, CEB)
Faith has a way of opening our eyes to the supernatural realties of God's presence and protection faster than anything else. For Elisha's servant, fear was based on what he could see. For Elisha, confidence was based on what he could see.
Surrounding the child of God are armies of the Living God waiting to act on a moment's notice for the man or woman of faith.
No matter what you are battling today, no matter the fear that is freezing your soul, take a moment and seek the Living God – Creator of the Universe – your Father who loves you. Ask for His help. Plead for His intervention. Thaw the paralysis with the truth of God's compassion and His protection. The hills are filled with His armies!
Hope For Today is a part of the ministry of Eagles In Leadership. If you would like to know more about the hope God gives and His abundant life through Jesus Christ, I would invite you to check out our website: Eagles In Leadership . org; that's Eagles In Leadership.org.