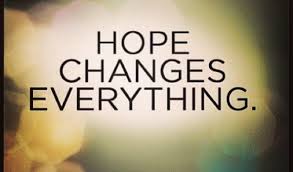 Christmas seems light years ago, doesn't it? Life waits for no one. And, as quickly as the calm and peace of Christmas came and went, the chaos and panic of the New Year has overwhelmed us again.
I'm Dr. Matthew Lee Smith and I want to share some Hope For Today about escaping the griminess of our corrupt world!
Peter tells us in 2 Peter 1:4 (Modern English Version): "He has given to us exceedingly great and precious promises, SO THAT through these things you might become partakers of the divine nature and escape the corruption that is in the world through lust.
God wants our lives to look like his – lives of peace and purity not selfishness and sensuality. In fact, God is so committed to our peace and purity that He provided a manual for life – a guide for our every day survival. That guide? The Bible of course!
TV, radio, social media ads, billboard ads and magazines at the check out line … everywhere we go someone is throwing the stench and sickness of illicit sex at us. Dodging the filth and fornications of others is almost a full time job in our culture of cravings.
Before you step out the door again today, how about picking up your Bible, turning to 2 Peter and checking out some of the wisdom of God through Jesus' right hand man? As you leaf through the pages you will discover hope and help, strategies and steps to evade the never-ending river of rancidity and walk in the glorious light and abundant life Jesus promised you!
Hope For Today is a part of the ministry of Eagles In Leadership. If you would like to know more about the hope God gives and His abundant life through Jesus Christ, I would invite you to check out our website: Eagles In Leadership . org; that's Eagles In Leadership .org.