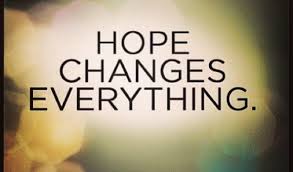 Editor's Note: Hope for Today is a weekly message about God's possibilities for your life by Dr. Matthew Lee Smith of Eagles In Leadership. It currently is heard on radio station, KSUN, 103.5 FM, Sun Prairie, Wisconsin on "PRAISE IN THE PRAIRIE" each Sunday and hosted by our own executive vice president of media here at EIL​ . Listen online though this website between 9:00 am and noon (Central) at this link.
My Whole Life One Long, Obedient Response!
Have you put up your new calendar yet? Yes, it's a New Year – a time for celebration and dedication!
I'm Dr. Matthew Lee Smith and I want to share some Hope For Today about making our whole lives one long, obedient response!
King David's is celebrating the work of the Word of God in His life in Psalm 119:34 when he prays, "Give me insight so I can do what you tell me— my whole life one long, obedient response."
The New Year affords us a moment to stop, thank God for His incredible intervention, protection and preservation over the past 12 months. It also allows us a moment to reflect, inspect and redirect our lives for the coming 12 months.
That is what David is doing here, and what we can do today, this week, and our whole lives. David's prayer should be my prayer, your prayer every day: "Give me insight so I can do what you tell me— my whole life one long, obedient response."
Insight comes best from the Word of God … there, we learn the lessons that help us stay the course. As we listen to His words, we discover the guidance we need to steer through the traffic of life. He shows us what is so temporary, so meaningless in the long run, helping us to cling to the things that matter, the relationships that are essential.
It is in those daily times alone with God, listening to His counsel that we find hope for the hard times and direction when discouraged!
Hope For Today is a part of the ministry of Eagles In Leadership. If you would like to know more about the hope God gives and His abundant life through Jesus Christ, I would invite you to check out our website: Eagles In Leadership . org; that's Eagles In Leadership .org.