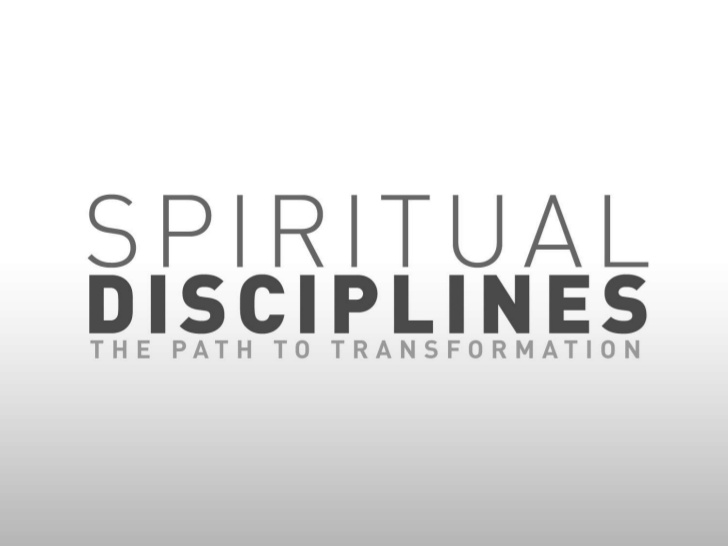 "Having time to be alone is a valid need for most creative people. Over 90 percent of the creative people I know like solitude. They enjoy that time when they can be alone to think and create, to write, play, dream, imagine, and express themselves artistically. But when the desire to be alone becomes selfish, it becomes a very destructive thing. Solitutde is great if it is yielded to the patterns of the Lord, who withdrew to a solitary place before ministering to the masses. Solitude should not be used to withdraw one's gifts from humanity but to refill oneself for ministry to others by yeidling to Jesus Christ." ~ Darlene Zschech
The most practical and powerful way to get believers headed in the direction of spiritual maturity is to help them establish habits that promote spiritual growth.
As we open this episode of the Transformed Podcast, we are here today to help you develop the spiritual growth habits you need to develop yourself into all Jesus longs for you to become!
Being a disciple certainly requires discipline. At Eagles In Leadership, we believe these habits are to be enjoyed rather than endured. We don't want you to be afraid of the spiritual exercises that will strengthen and develop them.
Of course, there are dozens of good habits we need to develop as we grow to maturity. In this series, we are going to talk about the foundational habits that must be learned first in order to grow.
We cannot talk about character without talking about habits. As Dr. Smith teaches his students at Bible Believers Christian College and Seminary in Hawthorne, California, he wants to remind you that character is the way we habitually act.
Would you like to help spread the word by sharing this message? 
Perhaps you would you consider sharing this message with a friend? God longs to release the captives of our culture into the freedom of faith. Thank you for your consideration!
Have you heard about Dr. Smith's newest book? If you want to make an impact in your community, county, country or continent, Dr. Smith has written a new book to help you accomplish your dreams!
Gathering Missional Leaders is a guided study that explores the elements necessary to build the habitat that will attract a strong and vibrant coalition of men and women who want to reach their world in their generation!
Gathering Missional Leaders was born as a field manual, a how-to guide to see local churches become training centers where people can learn to "go and make disciples of all nations," and build a climate in their church where the next generation of mission-minded Christians can come together and thrive.
You can order your copy Gathering Missional Leaders at the Eagles In Leadership website by clicking the appropriate link on the right hand side panel of the Eagles In Leadership website.
Today's episode was recorded live in Bell Gardens, California and edited by Ryan Longsworth in Los Angeles, California.
And now, until next time, we are praying you would be filled with the love of God so that you can demonstrate His love to the lost and dying in your city! God bless!