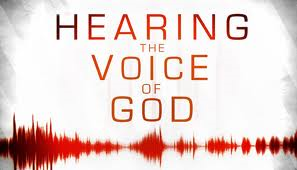 If you want to hear his voice, get away for the weekend.
No phones, no music, no tv, etc. UNPLUG!
Then go to a quiet place with a Bible and a note pad.
Start by praying, "God, here I am waiting to hear from you. Talk to me please."
Then, open your Bible and start reading SLOWLY (I recommend reading 1 John and James) – making notes about what you read; asking questions constantly … LOTS of questions. Write them down with the verses you are reading!
Stop often and talk to God about what you are reading / how it applies to your life right now / how it could have changed your life in the past / what God wants you do since reading it … etc.
Take it slowly! Allow God to speak. Stay quiet. Listen.
Just keep doing this until He speaks … trust me, HE WILL!
Let me know how it goes!