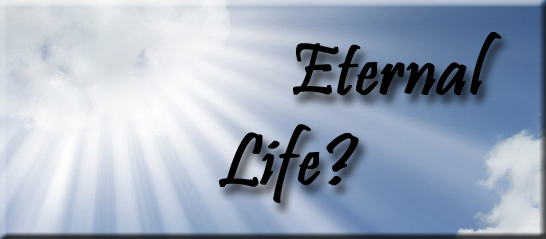 To disbelieve is easy; to scoff is simple; to have faith is harder.
~ Louis L'amour
Faith in the unseen. For some it is impossible. For others, it is a desire. For those who know God, it is a daily reality. Craig Brian Larson says, "Faith is the ability to trust what we cannot see, and with faith we are freed from the flimsy enclosures of life that only fear allows to entrap us."
As Jesus sparred with the Jews on the beach that day long ago, one can see that their hearts were struggling with faith. As is so often the case, their theology wouldn't allow them to see spiritual reality. They were trapped by their tradition.
"No one can come to Me unless the Father who sent Me draws him; and I will raise him up at the last day. It is written in the prophets, 'And they shall all be taught by God.' Therefore everyone who has heard and learned from the Father comes to Me. Not that anyone has seen the Father, except He who is from God; He has seen the Father. Most assuredly, I say to you, he who believes in Me has everlasting life." (John 6:44–47, NKJV)
We imitate Jesus when …
We believe that Jesus is come from God as His Son, the Giver of everlasting life.
The great struggle in life is to trust the Lord Jesus as God. When you move past this fact, life turns into a supernatural sensation of spiritual possibilities! No longer are you confined to the bounds of humanity. Now, life takes on a new dimension – an extraordinariness that breaks the chains of the mundane and meaningless.
This new life is one of an intense, personal relationship with the God who teaches His people personally, for He lives within them. The indwelling of the Holy Spirit, the gift given at our surrender and submission to the offer of everlasting life from Jesus (Matthew 16.24-25), leads, guides, instructs, explains, warns and directs us away from danger, into God's provisions (Psalm 23) and ultimately to our home in Heaven.
Trust … it may be hard, but it is essential to life with Jesus. What restrains you from stepping out in total submission and surrender to His love and leadership? Isn't that obstacle something that you should remove right now? After all, the supernatural life awaits you!
© 2013 Dr. Matthew Lee Smith. All rights reserved. Not for resale.