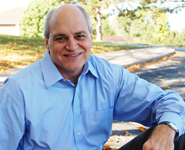 We caught up with Dr. Paul Nyquist, President of Moody Bible Institute, in Los Angeles this past week. We talked about Moody Pastors Conference, the Institute and how to pray for God's work through the president and its ministries.
For those who desire to attend Moody Pastors Conference, a $50 discount for registration is available exclusively through Eagles In Leadership. Find the code here.

Details on the conference can be found here.
Speakers and musicians can be found here.
This discount would apply to any registration type. (It does not apply to spouse meals or the wives mini-conference). This code MUST be entered when registering; it cannot be applied retroactively.
Our discount code for the event is: EAGLES2013
This promotional code and it is now active and you may register here.