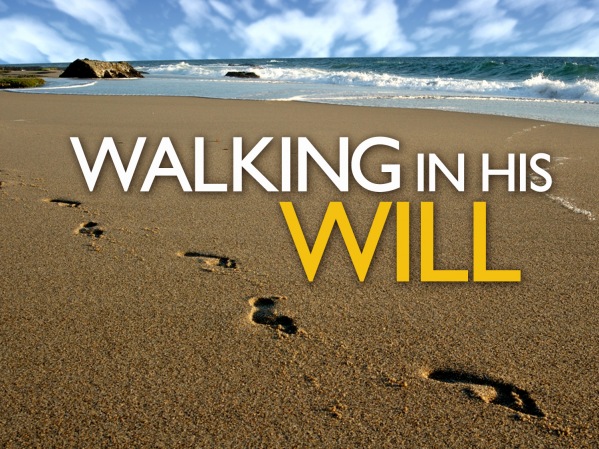 Integrity is not what we do so much as who we are.  And who we are, in turn, determines what we do.  Our system of values is so much a part of us we cannot separate it from ourselves.  It becomes the navigating system that guides us.  It establishes priorities in our lives and judges what we will accept or reject.
~ John Maxwell
Wanting to do your own will is easy, and often wrong. Jesus called us to "deny ourselves." (Matthew 16-24) In this call is the constant denial of the expedient to achieve the eternal. Jesus knew that the Father's will was of highest importance. He also understood that the Father's timing was vital to the accomplishment of that will.
When men came to make Him King, Jesus knew this was God's will, but it was not God's timing or God's way. Discernment is a huge aspect of understanding and living the will of God. Note Jesus reaction to this "vote of confidence" by the crowd:
"Then those men, when they had seen the sign that Jesus did, said, "This is truly the Prophet who is to come into the world." Therefore when Jesus perceived that they were about to come and take Him by force to make Him king, He departed again to the mountain by Himself alone." (John 6:14–15, NKJV)
We imitate Jesus when …
We choose to do the will of God, especially when it involves the denial of our own desires!
As Jesus walked away from this "coronation," He knew He was headed to the cross. Trusting the Father over the will of the majority isn't easy. Often it involves such emotional agony that one must get away, alone with God. This is exactly what Jesus did. And there on the mountain, alone, Jesus affirmed His desire – to do the Father's will.
Imitating Jesus is what the Christian life is all about. We become more like Him when we choose the path of God and deny our own. This requires a constant, vibrant walk with God, an ability to listen to His voice in the Bible and hear His voice through the indwelling Spirit. May God grant you the strength and courage to repeatedly say, "Not my will but yours be done!"
Pastor Matt
© 2013 Dr. Matthew Lee Smith. All rights reserved. Not for resale.