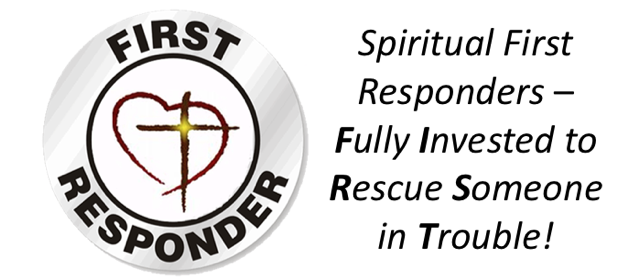 Today we begin a new series entitled, Where Is God Taking Us? As Dr. Matthew Smith, lead pastor of Pacific Baptist Church in El Segundo, California, begins this series, he is sharing one of the key aspects of the vision God has given to the church.
God is launching the men and women of Pacific Baptist Church into their neighborhoods as care givers – Spiritual First Responders who actually care for the well being of the people who live around them – so that they might be the first person they come to for help of any kind!
As you open your Bible to Joshua 1, it is our hope and prayer that you, too, will be encouraged to live out the second commandment: "To love your neighbor AS yourself."
Men and women across the auditorium chose to stand publicly and say that they accept the vision to become a Spiritual First Responder in their neighborhoods so that they can demonstrate their love for their neighbors. It is our sincere hope and prayer that you, too, have joined in choosing to care for and love your neighbor. We will discover the practical ways to do this in the weeks to come.
If you have, will you take the next steps in growing your love for your neighbor by getting into a small group of believers and digging into the Bible through group study?
To help you live out this message, you can take advantage of the thought of this message by ordering a copy of Pastor Matt's book, Growing Missional Leaders.
Growing Missional Leaders is a practical, passionate, Biblical mentoring journey for individuals, small groups, leadership teams and congregations who desire to win their world for Christ. You can order a copy of Growing Missional Leaders from Amazon by clicking the link on the side panel of the Eagles In Leadership website.