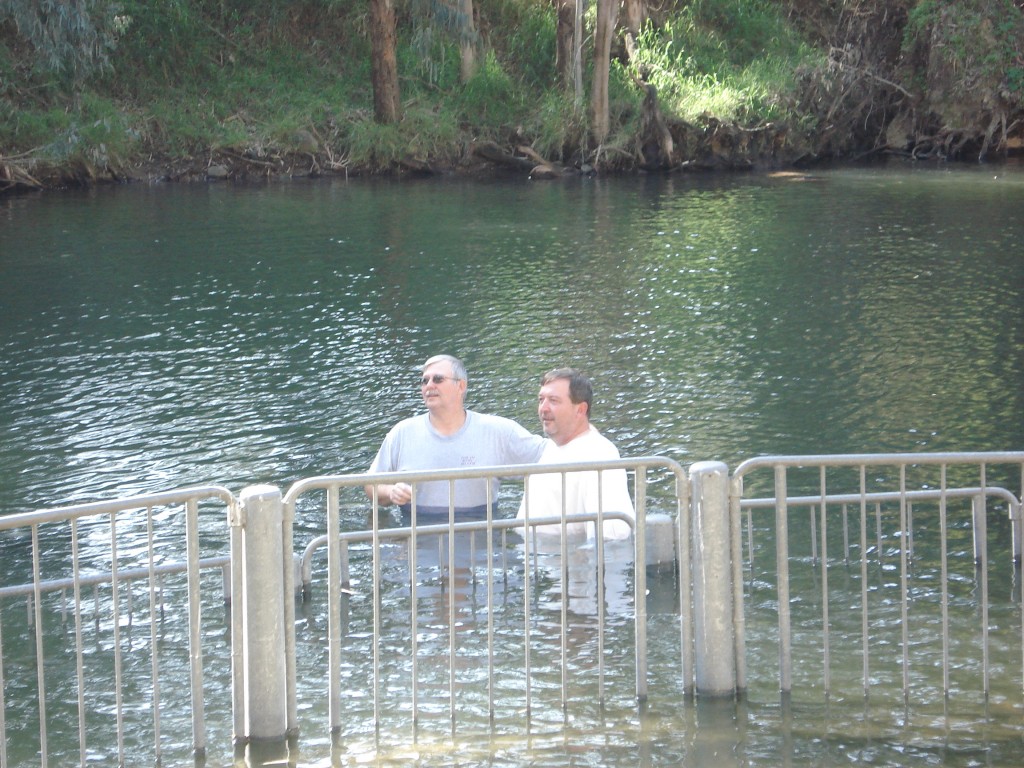 Can you imagine being baptized in the very river where Jesus was baptized by John the Baptist! You can if you join Melodee and I for these 10 Life-Changing Days in Israel! We will baptize any who would like to be baptized (or baptized again) in the Jordan River in a place called Yardenit.
Yardenit ("little Jordan") is a popular Baptism site. Here, the water flows into the Jordan river, eventually flowing into the Dead Sea located more than 100KM to the south. This site is believed by some traditions to be the actual site where Jesus was baptized by John the Baptist (Matthew 3: 13: "Then Jesus came from Galilee to the Jordan to be baptized by John").
Melodee and I want to invite you to join us on this amazing, once-in-a-lifetime trip. Don't miss this opportunity! God wants to transform your life like He has done to us!
This is a 10-day trip leaving February 18th, 2013. We have made it easy for you to join us with a choice of departures cities across the country: You can choose to leave from Los Angeles, Chicago or New York.
Details and a brochure with all the details are located at this link. We encourage you to get your deposit in while space is still available!
Melodee and I are here to answer all of your questions! You can email us at: pastormatt [@] eaglesinleadership.org
We look forward to praying with you in Israel in February!