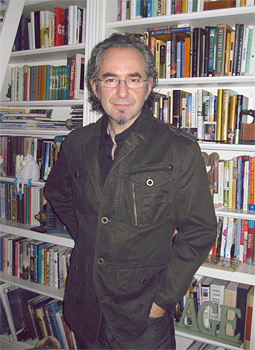 Welcome back to the Transformed podcast. We are honored to have Alan Hirsch with us on the podcast today!
Alan is the founding Director of Forge Mission Training Network. He is the co-founder of shapevine.com an international forum for engaging with world transforming ideas. He leads Future Travelers, a learning journey applying missional-incarnational approaches to established churches and is an active participant in The Tribe of LA, a Jesus community among artists and creatives in Los Angeles.
His experience in leadership includes leading a local church movement among the marginalized as well as heading up the Mission and Revitalization work of his denomination. Alan is and adjunct professor at Fuller Seminary and lectures frequently throughout Australia, Europe, and the U.S.
Known for his innovative approach to mission, Alan is a teacher and key mission strategist for churches across the western world. His popular book The Shaping of Things to Come (with Michael Frost) is widely considered to be a seminal text on mission. Alan's recent book The Forgotten Ways, has quickly become a key reference for missional thinking, particularly as it relates to movements. His book ReJesus is a radical restatement about the role that Jesus plays in defining missional movements.  Untamed, his latest book (with his wife Debra) is about missional discipleship for a missional church.
We are aware there are some audio imperfections in this interview – Alan's connection wasn't the best. However, we know you will learn a lot if you turn up the volume and stay focused to this great discussion.
We are giving away TWO copies of Alan and Deb's book, Untamed as well! Check out these simple rules and tell your friends.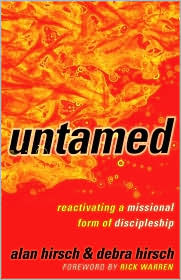 To be eligible for a FREE copy …
1.     Just sign up for the Eagles In Leadership blog notifications (Right side of this web page) if you are not already signed up.
2.     Make a comment below this post on the web page indicating your desire for the book and how you would envision using it.
3.     Deadline for the free copies will be October 15th.
Winners will be notified after the contest concludes.