Thank you for tuning in again to the Transformed podcast! Today we welcome Matt Bell back to the program. Matt is a personal finance writer and speaker.
He is the author of three books: Money, Purpose, Joy (September 2008), Money and Marriage: A Complete Guide for Engaged and Newly Married Couples which was published in March of 2011 and Money Strategies for Tough Times, which we will talk about today.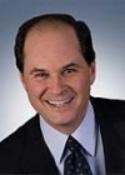 Matt has been quoted in U.S. News and World Report, the Chicago Tribune, and Kiplinger's Personal Finance magazine, has written for ChristianityToday.com, writes the Matt About Money blog, and has been a guest on several nationally syndicated radio talk shows.
Matt is a return guest to Transformed! His first interview about Money, Purpose, Joy can be found here.
In today's episode, we explore how you can successfully navigate the challenging times we live in and how to get to a better place with your personal finances.
We know this episode will be a great help as Matt talks with Matt about …
How to get past the financial crisis
Find some breathing space
Ditch the debt, and
Position yourself for lasting success
Many of these topics are from Matt's book, Money Strategies for Tough Times.
In these tough times, Matt encourages you to pick up a copy of Matt Bell's book, Money Strategies for Tough Times. We know this resource will help you take charge of your financial life.
Matt talks about home mortgage help from the government. Click here for that website.
We are giving away TWO copies of Matt's book, Money Strategies for Tough Times as well! Check out these simple rules and tell your friends.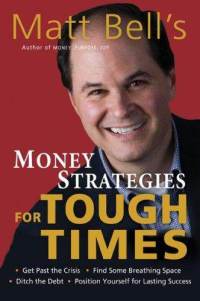 To be eligible for a FREE copy …
1.     Just sign up for the Eagles In Leadership blog notifications (Right side of this web page)
2.     Make a comment below this post on the web page indicating your desire for the book and how you would envision using it.
3.     Deadline for the free copies will be September 15th.
Winners will be notified after the contest concludes.